So what we all knew from the very beginning of this scam and crime against humanity back in February ARSH 2020 is now being openly discussed: these so-called "vaccines" all have sterilant/abortifacient effects. Live birth numbers are plummeting and miscarriages and stillbirths are through the roof. Here's the problem, folks:
ALMOST EVERYONE TODAY WANTS TO BE PERMANENTLY STERILIZED, so when you jump up and down screaming "IT'S A STERILANT! THEY WANT TO EXTERMINATE 90% OF THE POPULATION THROUGH STERILIZATION!" most people today say, "Sweet! That's a bonus! I'll never have to take the pill again! Or use a condom! I don't want any ****ing kids. Sign me up! Gimme the jab, baby! THANKS BILL GATES!"
The Bill and Melinda Gates Foundation is and ever has been about ONE THING and ONE THING ONLY: POPULATION REDUCTION.
ALL rhetoric about "saving the planet" or "saving the environment" is and ever was about ONE THING and ONE THING ONLY: POPULATION REDUCTION.
Folks, the ONLY people left on this planet who are against contraception are super-duper Trad Catholics and a handful of "Ultra-Orthodox" Rabbinic Jews.
EVERYONE ELSE IS ALREADY STERILIZED, WANTS TO BE STERILIZED, WANTS THEIR KIDS TO BE STERILIZED, AND VIEW STERILIZATION FROM A MANDATORY INJECTION AS A BONUS FEATURE AND HUGE POSITIVE INCENTIVE, NOT A BUG.
Our Lord said it while carrying His Cross through the streets of Jerusalem:
But Jesus turning to them, said: Daughters of Jerusalem, weep not over Me; but weep for yourselves, and for your children.
Conversus autem ad illas Jesus, dixit : Filiae Jerusalem, nolite flere super me, sed super vos ipsas flete et super filios vestros.

For behold, the days shall come, wherein they will say:

Blessed are the barren, and the wombs that have not borne

, and the paps that have not given suck.
Quoniam ecce venient dies in quibus dicent : Beatae steriles, et ventres qui non genuerunt, et ubera quae non lactaverunt.
Now we know what He meant.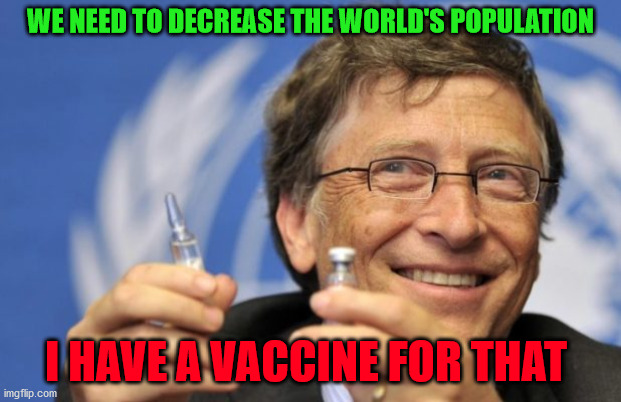 .