HOW MUCH DOES AN ANTICHURCH COST? $2 Billion per year, apparently.
HIV antiretroviral scrips, cocaine, rent boys and child sex slaves ain't cheap, folks.
IF the $2 Billion per year figure is accurate, it is some of the most "effective" tactical money ever deployed.
Now do we fully understand why Antipope Bergoglio and the whole wretched cabal are so aggressively evil? Why they openly preach Marxism and hatred of God and His Holy Church? Why Antipope Begoglio and his cabal are all 100% on board with the fake CoronaCold crime against humanity?
Remember who brokered the destruction of the Catholic Church in China: Blanche McCarrick – one of the most notorious and open boy chasers in the Church. Upon usurping the See with McCarrick being a key "kingmaker" in the invalid faux-conclave of March ARSH 2013, Antipope Bergoglio INSTANTLY sent McCarrick to China to broker this deal. Theodore McCarrick is one of the most evil human beings alive today, and that's saying something.
I wrote a while back about psychopathy and criminality being a FEATURE not a bug in the institutional Church. The perfect exemplar of this is Fr. Thomas Williams the Legion of Christ kingpin, who poses as a "conservative" and does cut-and-paste stories for Breitbart (Steve Bannon hired Fr. Williams when Fr. Williams was about to be exposed for having sex with his students in Rome, and presumably defrocked.) The bigger the psycho, the higher and faster he rises. Evil people flock together. Sewage coagulates. Speaking of which…
LOOK FOR THE ETHNICALLY CHINESE FILIPINO CARDINAL "Chito" TAGLE TO BE PUSHED AS THE NEXT ANTIPOPE.
TAGLE IS A HIGH STAKES GAMBLING ADDICT, AND IS KNOWN TO HAVE MULTIPLE SEVEN-FIGURE OUTSTANDING MARKERS (casino loans) IN THE CASINOS OF MACAU.
THE CHICOMS WOULD LOVE TO HAVE A MAN INSTALLED AS ANTIPOPE THAT HAS THE CHINESE MAFIA ALREADY HOLDING A GUN TO HIS HEAD.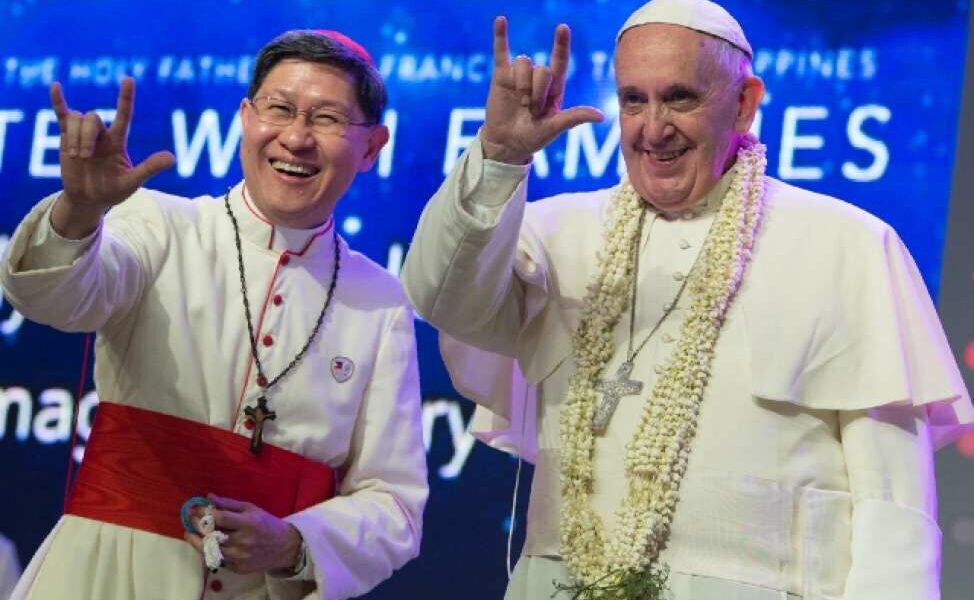 "Come on, Big Six!!"