Screen caps over the transom from a Facebook group of high-level nurses, many in New York City.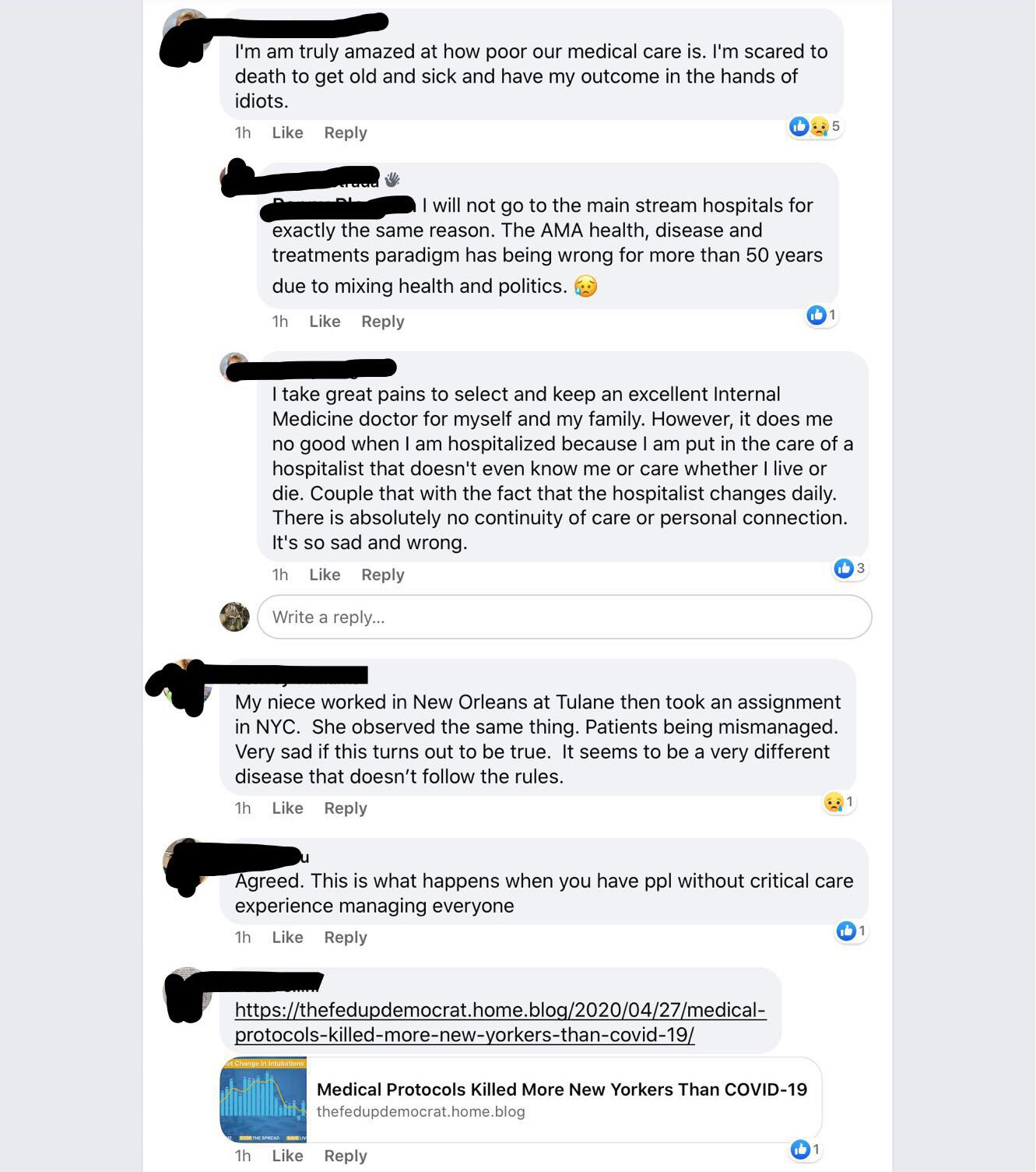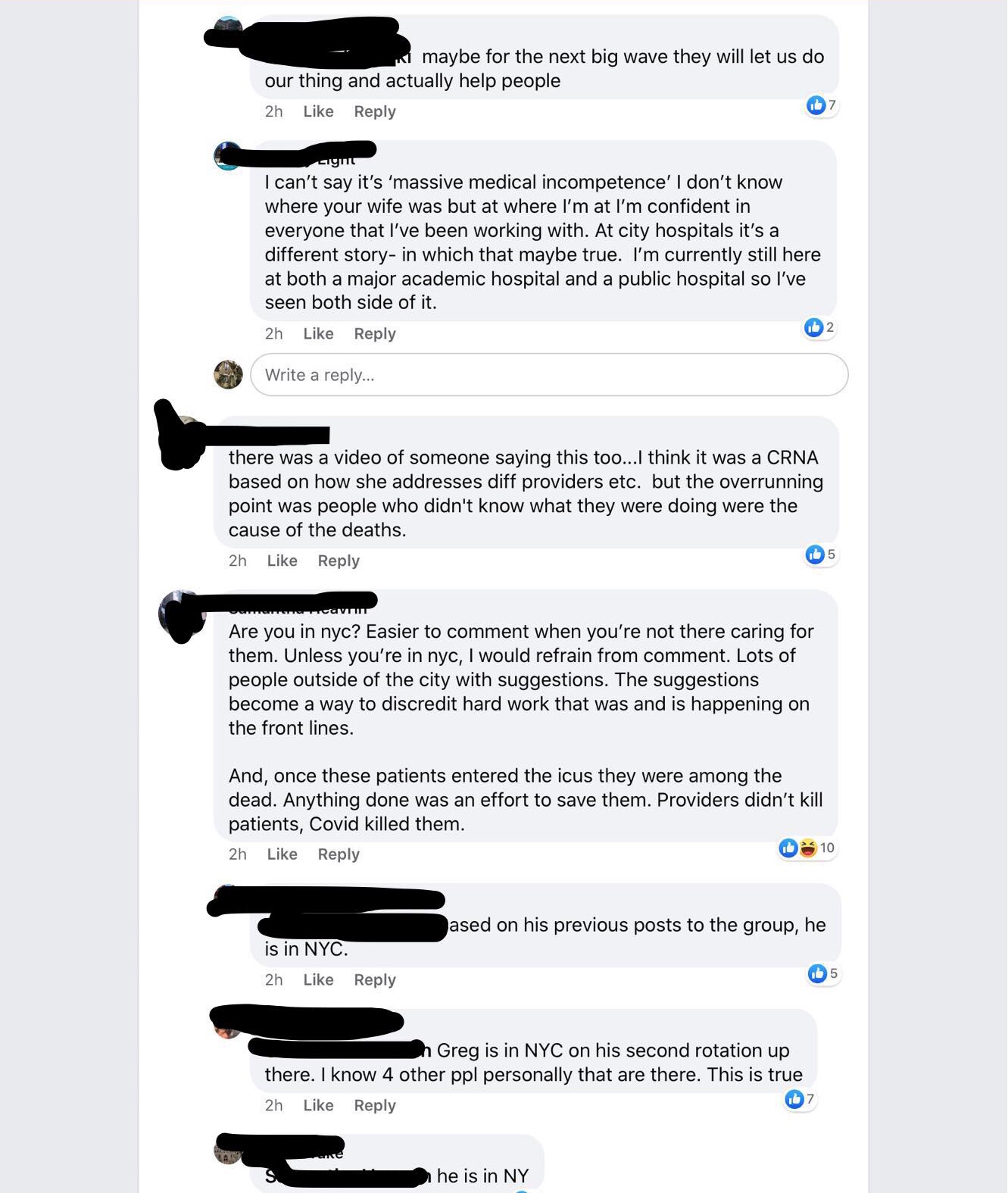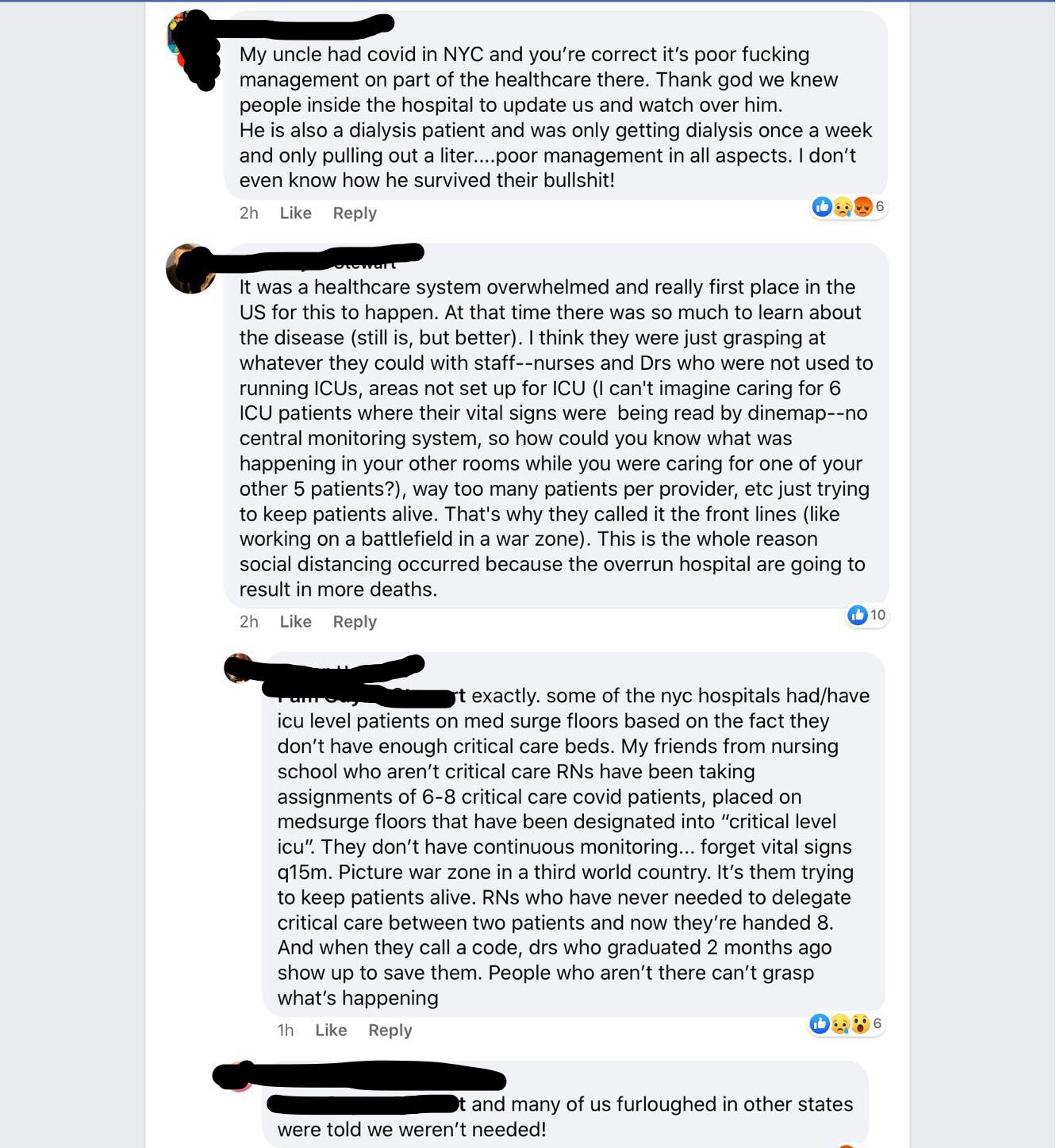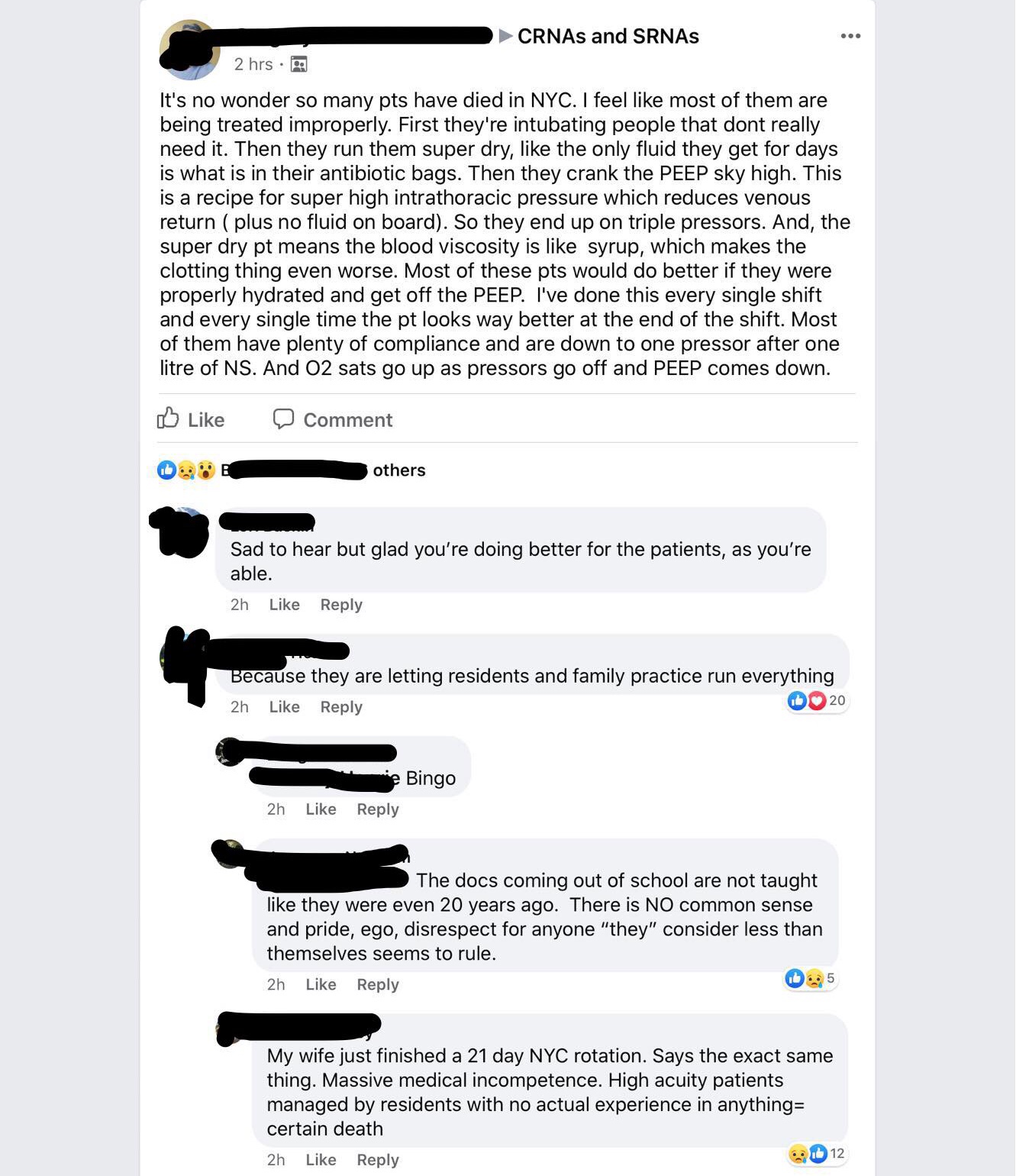 Here is a piece well worth the read and share. It is in the screenshots above. Money quote:
The question you must now be asking is, "If it kills so many people, why is that the freakin' protocol?!?" What few people know is that ventilators have been given the status of "countermeasure" for the COVID-19 crisis by the federal government. Secretary of Health and Human Services (HHS) Alex Azar made a PREP Act Declaration on March 18, 2020, which thus barred any person injured or killed on a ventilator being treated for COVID-19 between the dates of January 27, 2020 and October 21, 2024 from suing the hospital, or anyone.
Source – https://www.wilmerhale.com/en/insights/client-alerts/20200330-immunity-under-the-prep-act-when-does-it-apply-to-private-sector-efforts-to-help-combat-covid19
Once the PREP Act was invoked, hospital administrators had absolutely no reason to worry about placing COVID-19 patients on ventilators. They get to bill upwards of $40,000 to the insurance companies just for the intubation, they can't be held liable for any damage done to the patient, and there are no family members allowed to visit COVID-19 patients, so the patient has absolutely no advocate! This completely disgusting reality has caused doctors, nurses and other front-line workers to figure out ways to work around what can only be called a system of death.