This is the post on Socci's publicly visible Facebook page titled, "The furor of the despot against the Catholic Pope."
It's all happening, folks.  Stay confessed.
Long-short, an infuriated Antipope Bergoglio told +Gänswein, who remember, is basically the right-hand man to BOTH Pope Benedict and Antipope Bergoglio, to remove Pope Benedict's name, and then lie through his teeth and plant the fake news story with the Bergoglio-friendly press that Pope Benedict was bamboozled by Cardinal Sarah, thus attempting to throw ++Sarah under the bus.
None of this disavowal is coming from Pope Benedict. It's all fake news coming from Antipope Bergoglio through the dirty henchman +Gänswein. As Frank Walker of Canon212.com  and TheStumblingBlock.org so has brilliantly called it and named it, "The BenedictBot."  The #FakeNews version of Pope Benedict.  Aka, Archbishop Georg Gänswein.
I'm telling you, Gänswein is dirty, and is up to his eyebrows in this mess. Don't be fooled by the Bavarian charm and manners. Don't be fooled by Gänswein doing Trad liturgies during the Summorum Pontificum pilgrimage in Rome. The guy can be trusted about as far as he can be thrown by his aforementioned eyebrows.
I seriously now worry about Pope Benedict's physical safety more than ever.
Tell me more about how there just COULDN'T be any coercion in play with regards to Pope Benedict's "fleeing for fear of the wolves?"
Canon law review! Back where we started these 3.5 years ago now…
Can. 188 A resignation made out of grave fear that is inflicted unjustly or out of malice, substantial error, or simony is invalid by the law itself.
It is quite clear that BOTH substantial error and coercion are in play.
HUGE UPDATE:
Ed Pentin proves that +Ganswein is a damn dirty liar, as I have been saying for quite some time now:
The Register asked both Archbishop Gänswein and Nicolas Diat for comment. Archbishop Gänswein has yet to respond, but on Jan. 15 Diat confirmed to the Register Cardinal Sarah's summary of events, most notably stressing that the cardinal showed Benedict in person a draft copy of the cover during a private audience.

"Cardinal Sarah sent a confidential letter [to Benedict] on Nov. 19 with the full text. The proofs were complete: introduction, the two texts, and the conclusion," Diat explained. "Then, on Dec. 3, he showed the draft cover during an audience with Benedict XVI."

Diat also maintains that as recently as last Thursday, Jan. 9, Archbishop Gänswein spoke with Davide Cantagalli who is working on the Italian edition, and that during their conversation Archbishop Gänswein "gave his support for all the work the Italian editors were doing." The Register has asked Cantagalli for comment.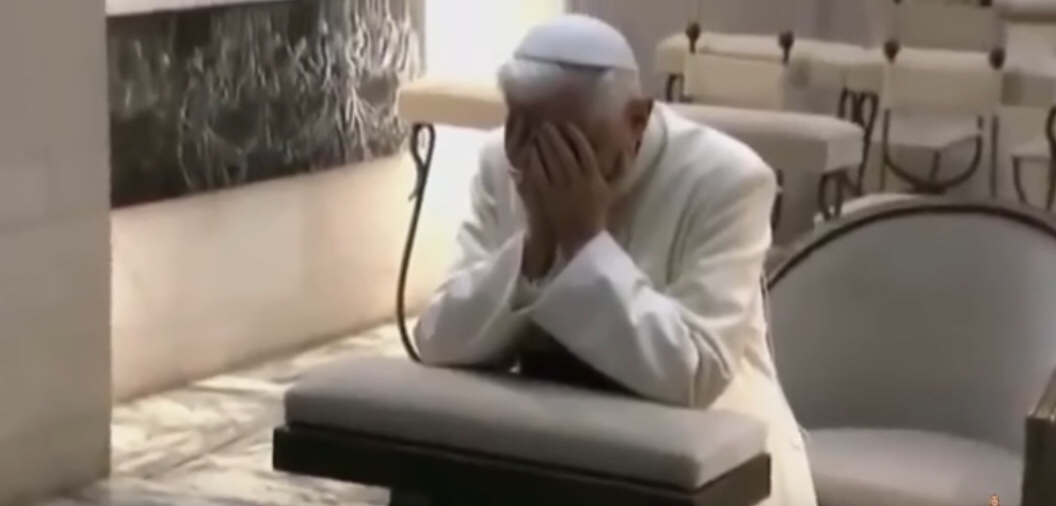 Pray for Pope Benedict XVI, the one and only living Pope whether he likes it or not, the Papacy, and Holy Mother Church.