I don't endorse the author of the following blog, nor 100% of its contents, HOWEVER I do think that this info is worth engaging and spreading. I always like being able to look at data that is removed from current events in time – this blog article is from ARSH 2012.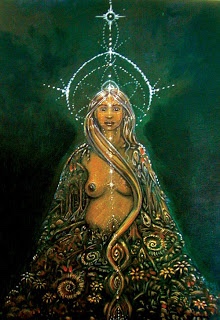 Key words and names here:
Communitarianism.
Evo Morales (Communist dictator of Bolivia)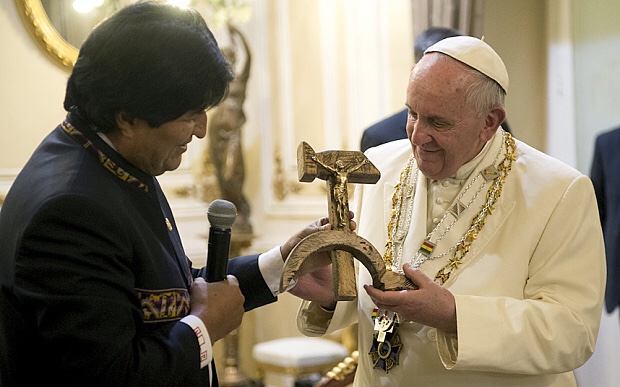 Active in the New World Order Project since the 1960s, Dr. Amitai Etzioni is credited with introducing the theory of Communitarianism to "the upper reaches of academia" in the late 1980s. Etzioni is heralded as the "father" and "guru" of Communitarianism.
Pachamama was ressurected by the Communitarians to become the blessed Mother of us all, and much like Etzioni's Cabbalistic interpretation of the oral and secret Talmud with a good mix of Greek and New Testament sentiments, the Pachamama is less of a religion and more of a law religionalized.
Etzioni was Bill Clinton's "silent" mentor, Hillary Clinton praised Etzioni in her book "It Takes A Village," and the Obamas have known Etzioni since they began their Communitarian neighborhood activist training at Northwestern University under Communitarian Network Professor John McNight.
Etzioni's idea for Community Policing was adopted by the U.S. Congress in 1994. Today it is a worldwide policing strategy. Prominent Communitarian author Robert Putnam was President George Bush Jr's Press Secretary. Putnam described Bush's Compassionate Conservatism as Etzioni's idea of Communitarianism to the Washington Post in 2002.
So how is Amitai Etzioni connected to the rebirth of the Andean Pachamama, exactly?
Pachamama represents Communitarian Socialism to the Bolivians who wrote it into their new constitution in 2009.
"The historic enactment of Bolivia's new constitution that grants unprecedented rights to the country's indigenous majority, approved by over 61% of the vote on January 25, represented the beginning of "communitarian socialism", according to President Evo Morales.
This was not the first time Bolivia's first indigenous president had raised the concept of "communitarian socialism". In his April 2008 speech to the United Nations, Morales spoke of the need for "a communitarian socialism in harmony with Mother Earth". Green Left Weekly 11

This article and the info contained therein (and there is a lot) merits dissemination and investigation. And remember, it is all from June ARSH 2012 or earlier.
"… a law religion-ized."
New World Order. One World Government, One World Religion.
A law, religion-ized.
Yep.
I hope this helps.