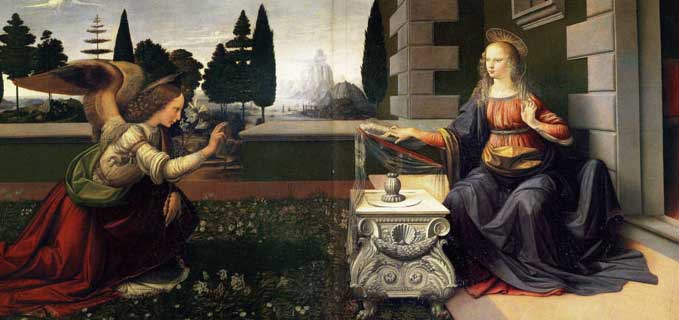 I have long loved Da Vinci's Annunciation and must admit that I was quite struck by the Archangel Gabriel. I have spoken before about the notion of "Ferocious Love". This comes from C.S. Lewis in Perelandra:
"Pure, spiritual, intellectual love shot from their faces like barbed lightning. It was so unlike the love we experience that its expression could easily be mistaken for ferocity."
As I zoomed in and looked closer at Gabriel's countenance, I saw exactly that – "ferocious" love. He is kneeling, bowing, honoring and blessing her – Gabriel loves Our Lady. But look – LOOK at his face. Look at his eyes. Oh my.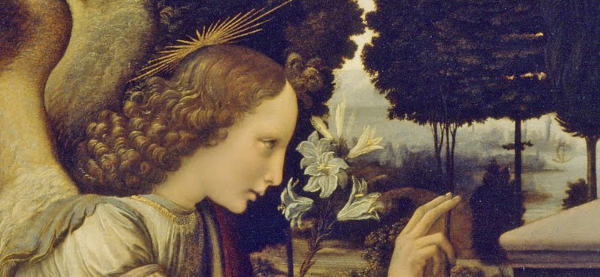 Man, that's what I want to be when I grow up. That's what I'm gunning for, right there.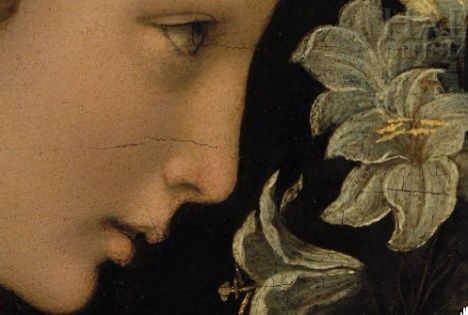 St. Gabriel, pray for us!