"THE CATHOLIC CHURCH AND THE ANTI-CHURCH CURRENTLY CO-EXIST IN THE SAME SACRAMENTAL, LITURGICAL AND JURIDICAL SPACE."
-Fr. Linus Clovis
An enemy has done this.
It's ugly. It's going to be a mess until the end. We were told by God Almighty Himself in the Holy Gospels that this would happen. HANG IN THERE. The fruit of the Fifth Sorrowful Mystery of the Rosary, the Crucifixion and Death of Our Lord on the Cross, is PERSEVERANCE UNTO SALVATION. Pray it. Believe it. Live it.
At that time, Jesus spoke this parable to the crowds: The kingdom of heaven is like a man who sowed good seed in his field; but while men were asleep, his enemy came and sowed weeds among the wheat, and went away. And when the blade sprang up and brought forth fruit, then the weeds appeared as well. And the servants of the householder came and said to him, 'Sir, did you not sow good seed in your field? How then does it have weeds?' He said to them, 'An enemy has done this.' And the servants said to him, 'Will you have us go and gather them up?' 'No,' he said, 'lest in gathering the weeds you root up the wheat along with them. Let both grow together until the harvest; and at harvest time I will say to the reapers: Gather up the weeds first, and bind them in bundles to burn; but gather the wheat into my barns.'
Matthew 13: 24-30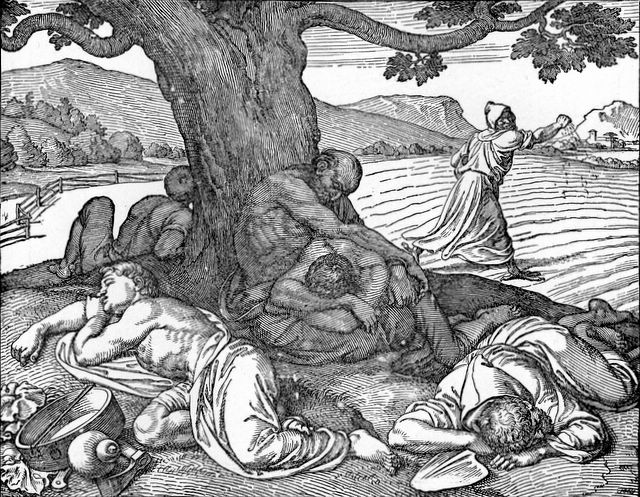 An enemy has done this.