SCROLL
DOWN
FOR
NEW
CONTENT
DAILY
This came over my transom, and I think this is one of the coolest things I've seen in a while. All you have to do is email a high-quality pic of a sonogram – any sonogram from any year, at any stage – and the artist renders the sonogram as a formal portrait in either acrylic ($249) or watercolor ($99) and couriers it back to you, ready to be matted and framed.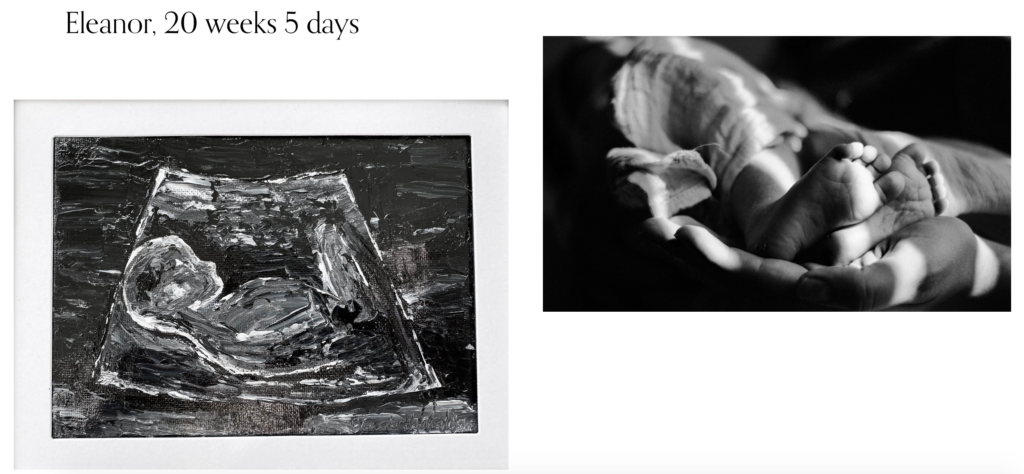 What a brilliant and beautiful gift. Talk about an amazing baby shower gift – a gift certificate for a portrait of the baby in utero! I can just envision families with a wall of prenatal portraits, as sonograms were first introduced in the 70's. It would be possible for some families to have these portraits of three generations now: grandparent – parent – child! And, the artist also has done commissioned portraits of children lost to miscarriage "In memoriam". Again, how beautiful, and consoling. What a moving way to live the scripture:
Before I formed thee in the bowels of thy mother, I knew thee: and before thou camest forth out of the womb, I sanctified thee, and made thee a prophet unto the nations.
Priusquam te formarem in utero, novi te : et antequam exires de vulva, sanctificavi te, et prophetam in gentibus dedi te.