Folks, nobody hates the fags more than fags hate the fags.
Because Diabolical Narcissism is the root pathology behind every form of sexual perversion, and the emotional palette of Diabolical Narcissists consists solely of anger, hatred, jealousy and fear, it is not only zero surprise, but COMPLETELY TO BE EXPECTED that these wretches would, exactly like the demons and the damned souls in hell, hate "their own".
There is no "relationship" whatsoever in hell, and here on earth, the Diabolical Narcissist, who has freely chosen to purge charity from his soul, is likewise incapable of relationship- only of fleeting usurious alliances, exactly like the demons they emulate. They hate themselves, they hate each other, they hate everyone else, and they hate God.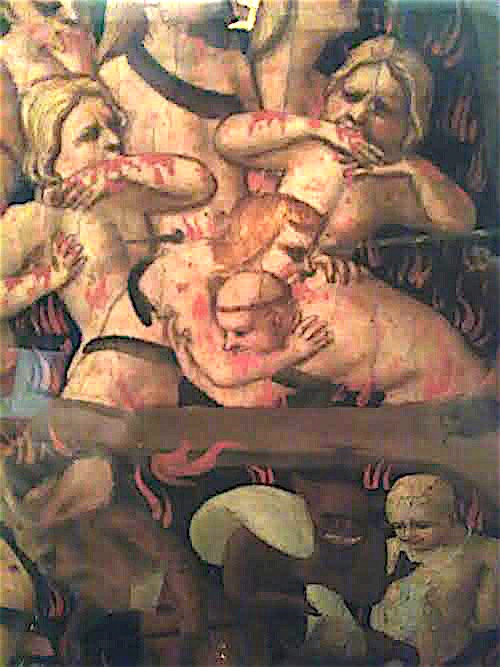 People ask, "How can the post-Christian west ever purge this now metastatic stage-IV civilizational cancer of sex perverts barring supernatural intervention?"
The answer is, most likely, that they will probably ultimately exterminate each other. The question is, how many morally sane people will be killed collaterally?
A lot. Including maybe you and me. And we will collectively deserve it because we tolerated it.
Who, having known the justice of God, did not understand that they who do such things [sodomy], are worthy of death; and not only they that do them, but they also that consent to them that do them.
Romans 1: 32
Stay confessed.