Today is the Feast of St. Michael the Archangel, and I am going with the Byzantine style this year even though on the Byzantine Calendar this feast is observed on November 8. Why? Because the Byzantine name of the Feast is just about the coolest, most macho thing you've ever heard. Check it out:
The Synaxis of the Chief of the Heavenly Hosts, Archangel Michael and the Other Heavenly Bodiless Powers: Archangels Gabriel, Raphael, Uriel, Selaphiel, Jehudiel, Barachiel, and Jeremiel
The term "synaxis" in this context refers to "a common commemoration of a number of saints in a single service".
Also, I just like saying the word "synaxis", because… easily entertained. Talk about a six dollar word!
I also like referring to Angels as "Heavenly Bodiless Powers". I reckon they like it too, because the whole business of depicting Angels as winged babies, or as Precious Moments figurines must be galling to them. "Heavenly Bodiless Powers" is not only macho, it is also much more accurate a description of their nature.
Here is a really good page (albeit Eastern Orthodox, but the content is totally sound) about our friends the Heavenly Bodiless Powers.
And remember, this… YES: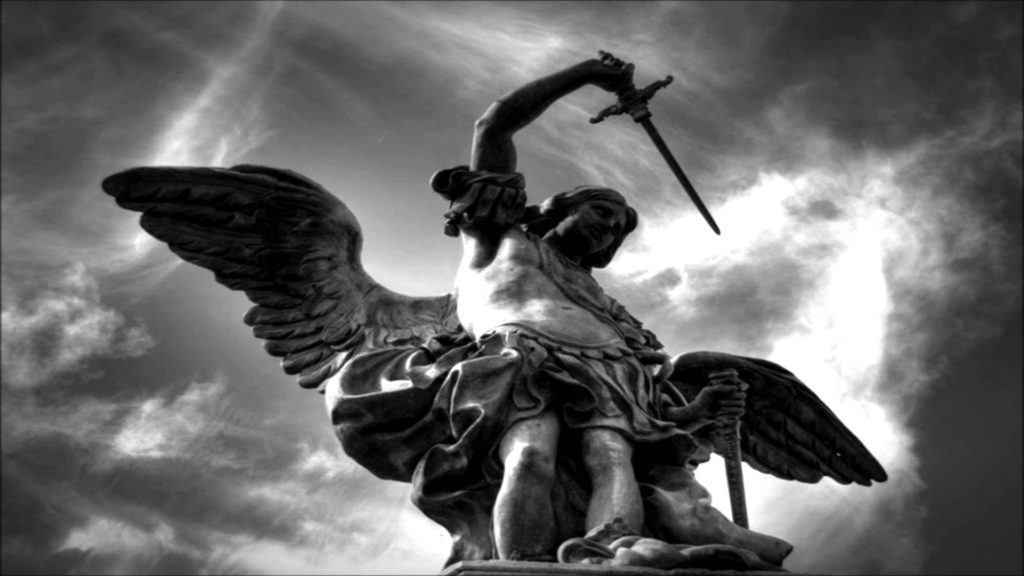 This… NO: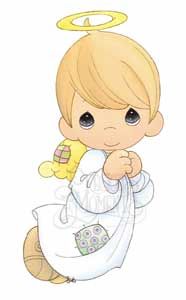 And for your musical interlude, Bortniansky's Cherubic Hymn Number 7:
"All we that in mystery
Holy Cherubim portray
As the life'creating Trinity
With thrice-holy hymn we adore and praise.
Come, let us cast off all earthly care,
And forget every vain employ.
FOR THE KING OF ALL COMES IN TRIUMPH
BY UNSEEN HOSTS OF ANGELS BROUGHT
TO US THAT BID HIM WELCOME.
ALLELUIA, ALLELUIA, ALLELUIA!"
St. Michael and all Heavenly Bodiless Powers, pray for us!