Remember ladies, you can do it! Just make the decision! No more sloppy modern clothes! Make apparel 1951 again! I get all of my dresses, semi-bespoke, from eShakti. And after the war, when textile manufacturing is re-started on the North American landmass in the Old South where the cotton is grown, someone PLEASE start up the eShakti business model domestically!
Green tea-length polka dot dress, light beige tulle-crinoline petticoat, beige espadrilles. Straw brimmed hat with matching green ribbon not shown.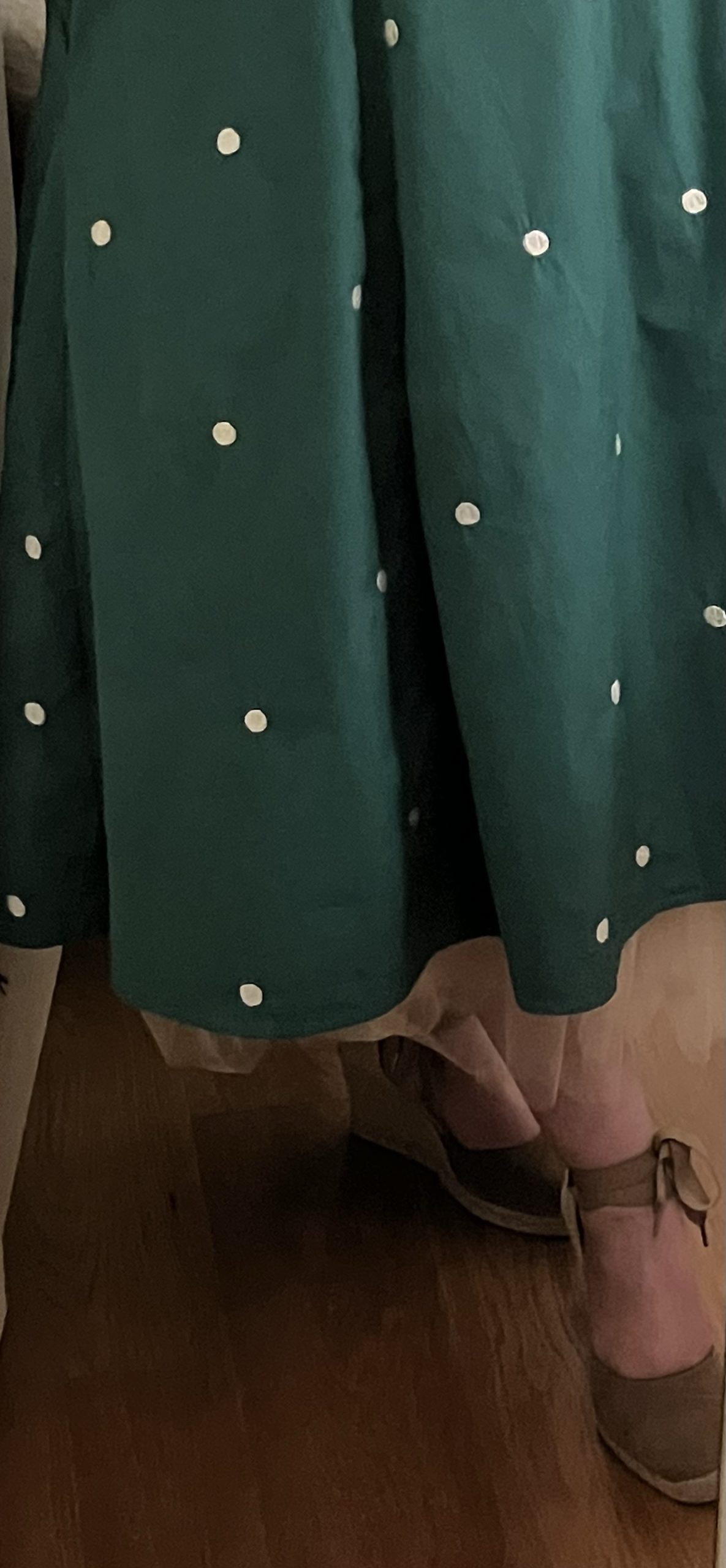 "When green is all there is to be,
Well, it could make you wonder why,
But, why wonder? Why wonder?
I'm green and it'll do fine 'cause it's beautiful,
And I think it's what I want to be."