Tell me more about how what people do behind closed doors, and their families, should be "off limits". Ya boi Hunter is at the center of events that will probably lead to global nuclear war.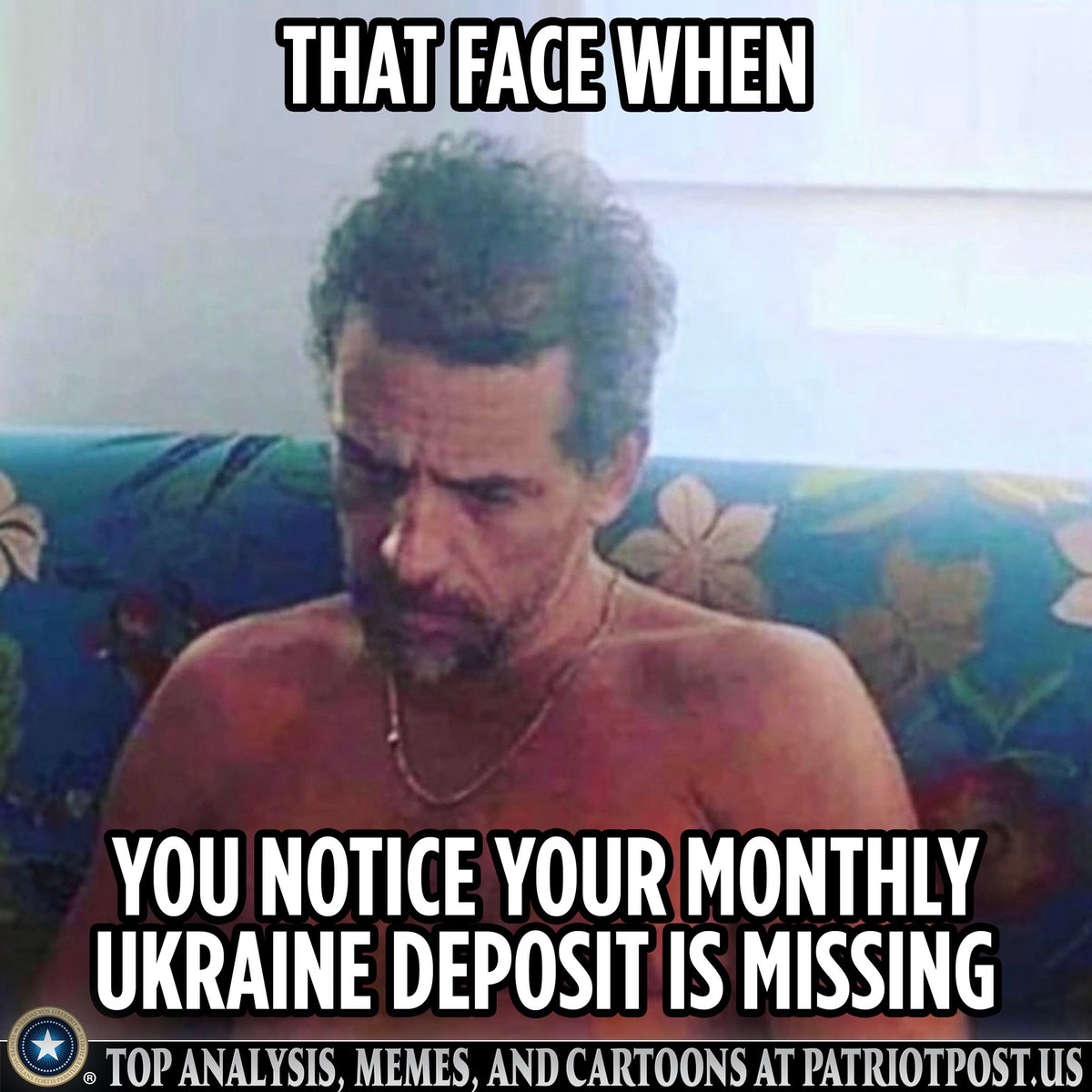 The New York Post is printing it. Hunter Biden is up to his eyeballs in the dozens of US-run Bioweapons labs in Ukraine. Metabiota. Metabiota. Metabiota.
Joe Biden's handlers want Ukraine completely destroyed in order to destroy the evidence. I firmly believe that the Washington DC deep state intends to stage a false flag bioweapon release and blame Russia for it, thus opening the door to nuclear war in Europe, and then globally in China, Iran, India, North Korea and North America. And yes, I believe the Washington DC deep state is morally capable of false flag nuking US cities, or under the guise of "containing pathogens".
Biden, being demented, simply repeats thing he hears his handlers saying without any internal censoring. Biden's "gaffe" yesterday eliminated all possibility of Putin negotiating. It was a declaration of war against Russia as a whole: install the Globohomo Sodogarchy or else.
The Washington DC Deep State wants to see Putin given the Ghaddafi treatment, and they want their own puppet installed to turn Russia into another vassal state of the Washington DC Deep State. I can only assume they want control of Russia in order to use the Russian population and nuclear arsenal to fight a proxy war against China and the PetroYuan. God knows that the U.S. Military is absolutely no match for any fighting force consisting of and led by heterosexual men.
Here is the NY Post reportage:
---
Hunter Biden helped secure funds for US biolab contractor in Ukraine: e-mails