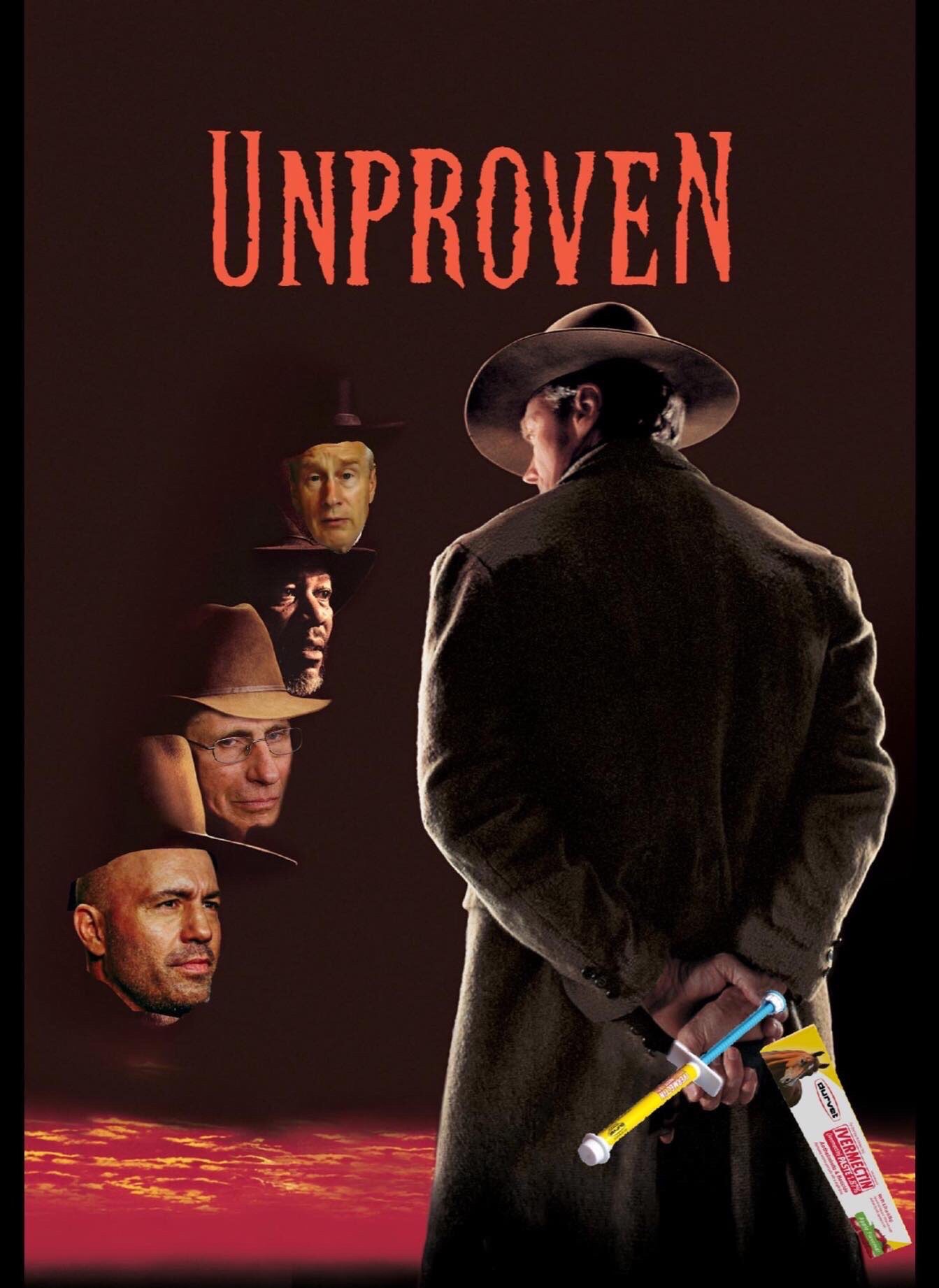 Ann,
So sorry you have to endure such attacks from the ignorant.
Your information on ivermectin possibly saved myself and my wife. My only mistake was I only took prophylactic dosages at the beginning. Your previous email corrected the situation.
Deus lo vult.
M
---
Ann,
My landlord, got the Rona. High fever, then cough and having trouble breathing. He is about 68 years old. He called me as a friend and said he was in trouble, hard to breathe, couldn't walk 15 yards. (He hunts and is used to walking miles.)
I told him to go to the farm store and buy some injectable ivermectin (He lives 60 miles from me). He said the store had 3 bottles in the morning and were sold out at noon. I gave him some of my stash and told him how much to take. This was Saturday night.
The next morning I told him to take another dose. Monday morning I called to check on him and he told me he felt 90% better, still had stuffy nose. By the end of the week he was packing to go on a trip to help a cattle buddy on his ranch 1000 miles away. He bought a big bottle of Ivermectin, his sister bought a big bottle, and thanked me for saving her brother.
K
---
Ann,
A friend from church was diagnosed with Delta (assuming that just means a + PCR test) and had what he described as the worst sore throat of his life. After some convincing, and a failed attempt to get an IVM prescription in a timely manner, I made arrangement to get him a tube of Duramectin (original flavor, I've acquired a fondness for the perfume-y aftertaste).
Within 18 hours of his first dose, the sore throat was all but gone. Within three days, he was all the way back to normal.
Last week,my kids brought home something nasty from school (coughing, fever, body aches all around). My Wife and all four little ones caught it. I'd been taking one dose per week since January, so I was fine. The fam got on The Paste at the first sign of symptoms, and they were all 100% before the end of the week. Two of them were back running track, and one of them finished a three mile race this morning. Even the average back-to-school cold leaves more of a mark than that.
The stuff is legitimately miraculous. The reason nobody can keep it in stock is because, in spite of the media's "best efforts" everyone is hearing these stories from people they know and trust.
Watching all of the narratives simultaneously unravel because of a little bacteria someone discovered on a golf course 50-something years ago is the single most satisfying thing to come out of the last 20+ months. God is good.
C
---
Folks, if I get shut down, arrested, whatever tomorrow, it's all ALREADY 100% worth it. This is the apostolic mindset: we who fight are all probably going to be imprisoned and killed eventually by the sons of satan, but the proverbial brushfires that we set will burn on. We did conquer and will re-conquer Rome. You MUST reframe your conception of "success". To be given the consolation of ANY "success" in this life is a pure, gratuitous gift from God. We should all be willing to proclaim and die for the truth, and for the One True Faith even with ZERO earthly experience of "success".
But, as for me, I say, "This is the LORD'S doing, and it is wonderful in our eyes."
A Domino factum est istud, et est mirabile in oculis nostris.
As always, I truly hope this helps.