Oh, this is delightful! Shame on you Mark Docherty for not sharing your TeamPonyPaste beauty secrets!!
---
Ann,
An amusing use of Ivermectin for your kit bag: shrink nose pores.
Enlarged pores can be due to Demodex, a microscopic parasite feasting down your pore. Demodex infections cause rosacea, which causes enlarged reddened pores, which can become W.C. Fields' Nose.
https://www.ncbi.nlm.nih.gov/pmc/articles/PMC4807898/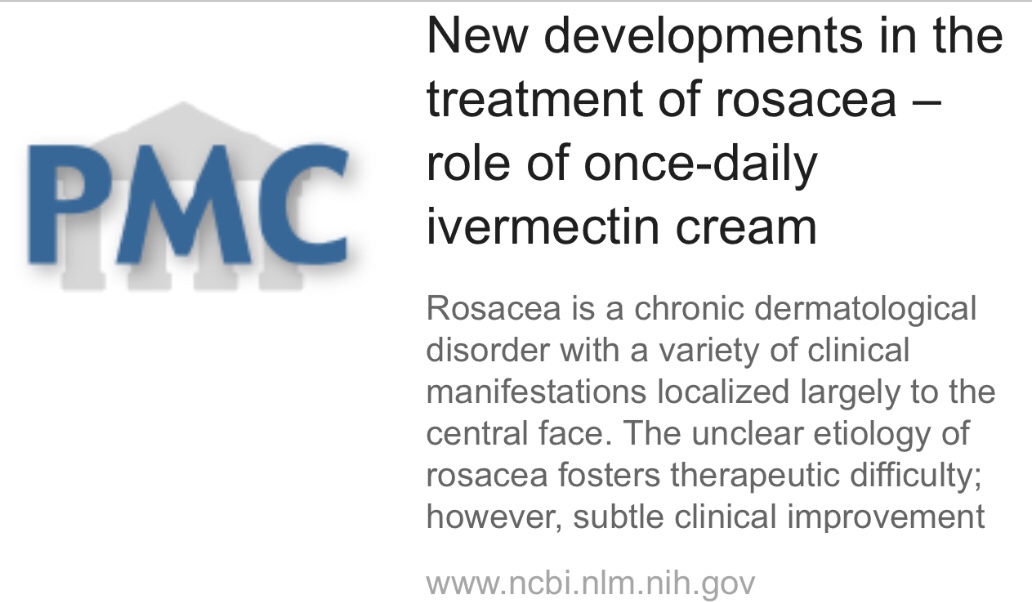 I have really nice skin, but my nose pores aren't all they used to be, and I've been showing some rosacea on my cheeks. After the first day of using Ivermectin 1.87% horse parasite paste on my nose, I saw much improvement, so I started wiping it on my cheeks. It's been about 5 days now, and I'm thrilled. It works, and does so immediately.
Dermatologists know this, and sell Ivermectin under the name of Soolantra for about $550. I'm enjoying the $7 farm supply version.
Viva la Ivermectin revolution!!
K