Just like we were told as children: If the False Prophet Forerunner of the Antichrist tells you to jump off a bridge, are you going to do that too?
Antipope Bergoglio embodies in every way what scripture says the False Prophet Forerunner of the Antichrist will be. A liar. A deceiver. A sower of chaos. A vector of error and destruction. In bed with EVERY nefarious and criminal element on earth, from the Chinese Communist Party, to the Washington Deep State, to the GloboHomo coven, to the Gates-Soros Malthusian Eugenecist NewWorldOrder cabal to International Freemasonry.
The very fact that this evil monster masquerading as the Pope is now saying that you HAVE to get an injection against a seasonal cold virus that is totally unnecessary and untested should be IN AND OF ITSELF proof that you should never, ever have anything to do with it, and is very likely a part of or direct antecedents to the Mark of the Beast.
Oh, and according to the Vatican News website, Antipope Bergoglio explicitly denied Baptism in his "Angelus" remarks today, AGAIN.
God's mercy is so great, the Pope (sic) continued, that even those who are not baptized receive it and can trust in the resurrection if their hearts are open.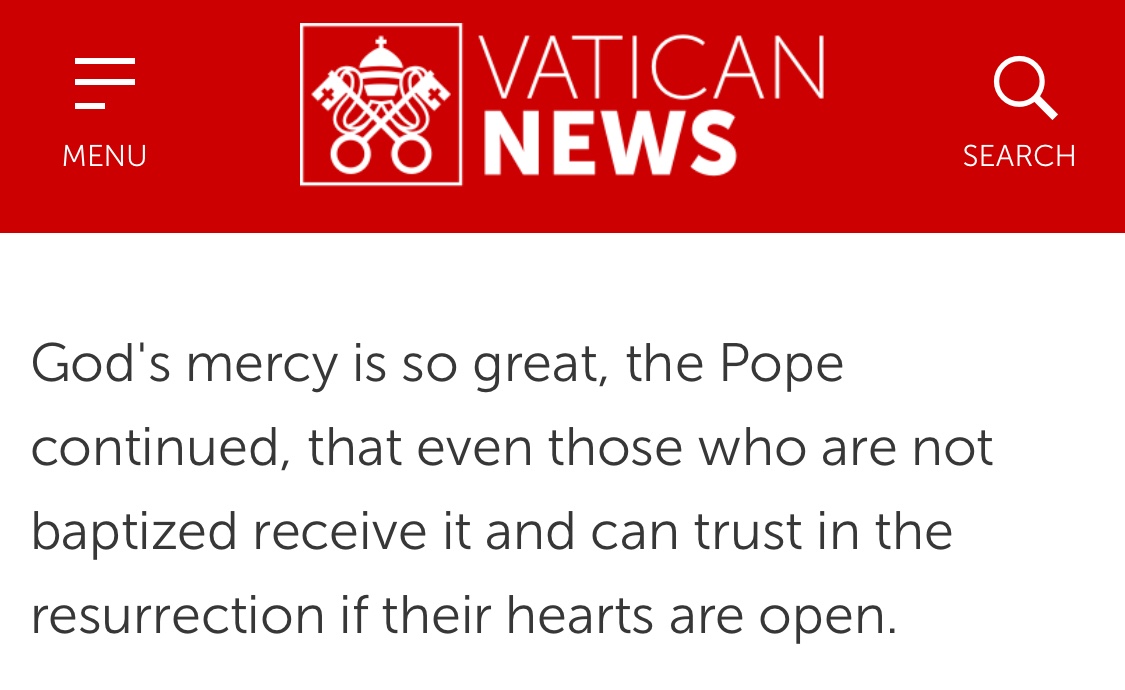 Pray for Pope Benedict XVI, the one and only Vicar of Christ on Earth, the Papacy, and Holy Mother Church.