Dear Miss Barnhardt,
Enclosed are two photos I took from a newspaper my parents saved from the Los Angeles Herald Examiner and one from the LA Times that may interest you in what happened Nov. 22nd, 1963 on the other side of the globe at that time.
#1 is the cover for that day. JFK assassinated.
#2 is what was on the 3rd page of the same newspaper. (Change of Liturgy)
#3 is from the LA Times on Nov. 26th, 1963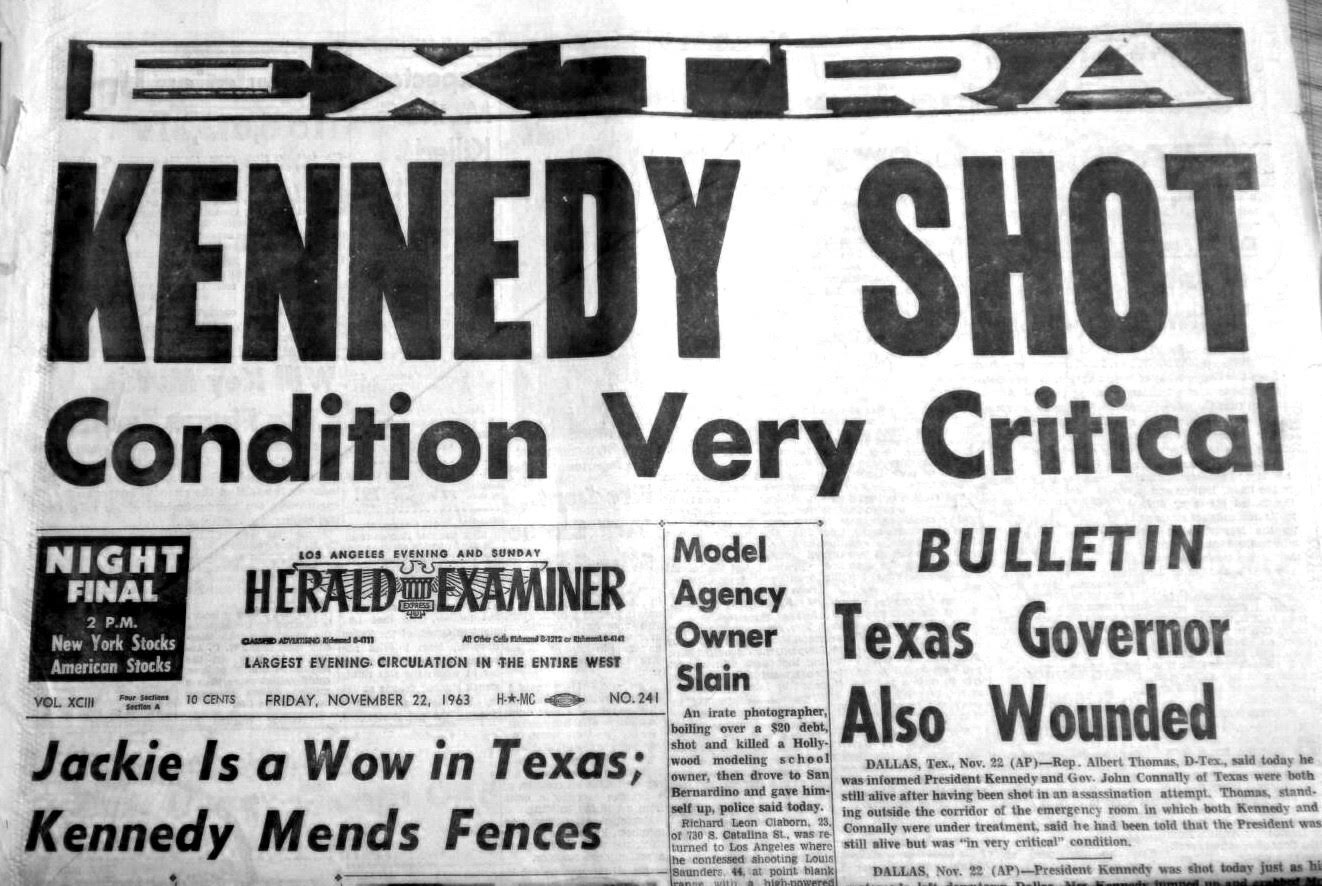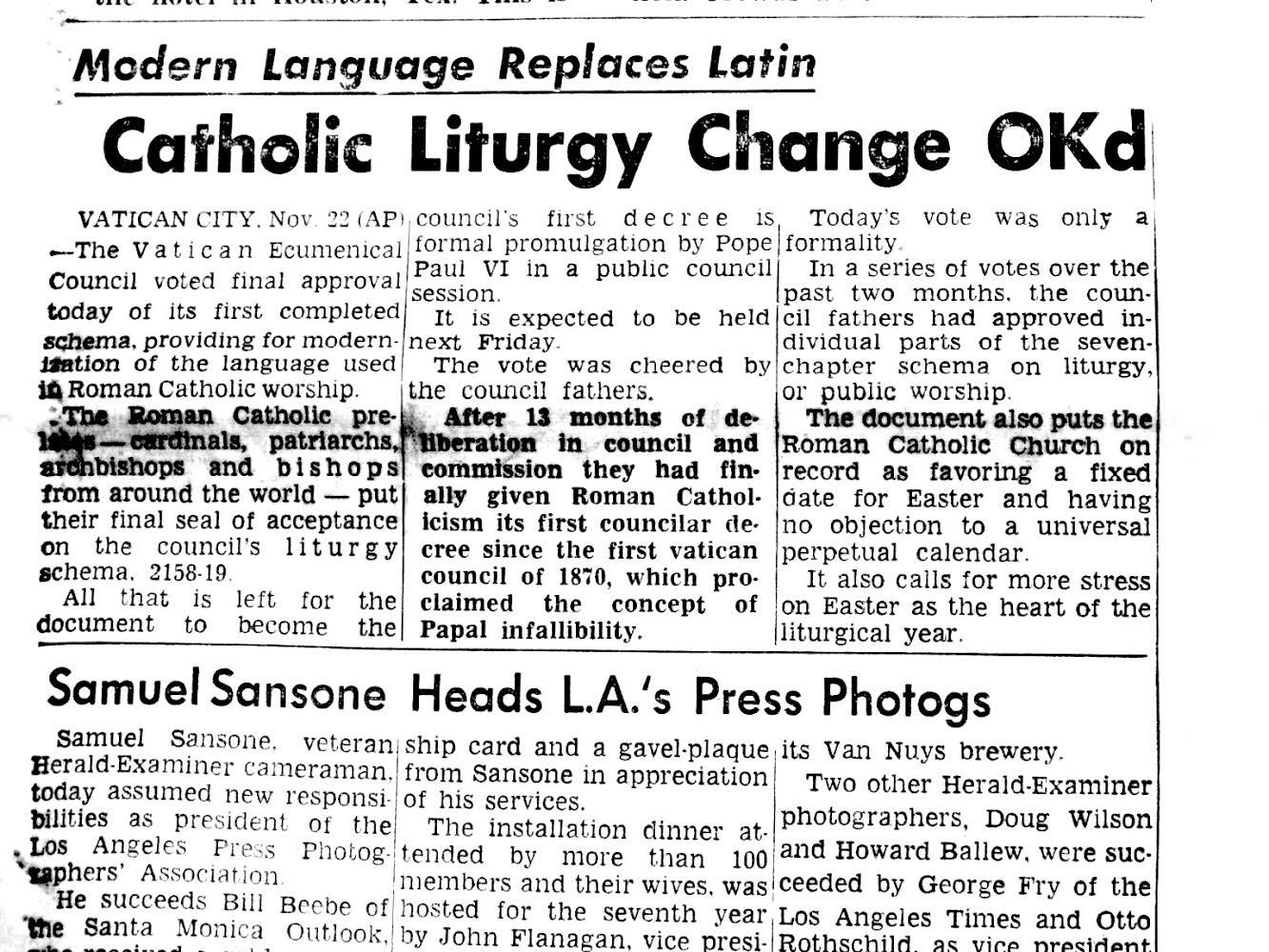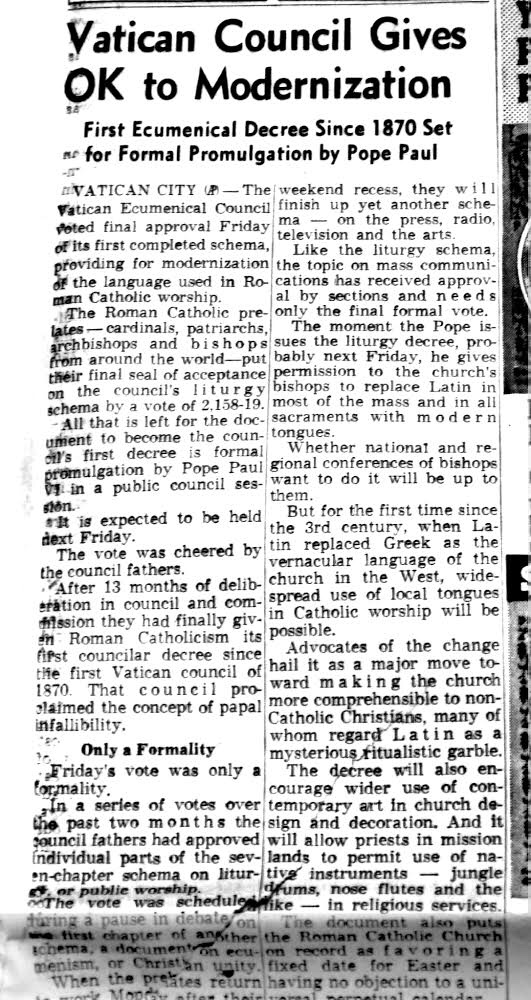 The LA Times piece almost reads as satire. "Ritualistic garble." "Jungle drums, nose flutes, and the like."