No deep theological anything here, folks.  This (relatively) early Jazz by the Dave Brubeck Quartet is a total go-to on the dish-washing playlist.  "Take Five".  This is the limit of my "improvisational" tolerance for jazz.  And the only thing close to "improv" is the piano solo. The percussionist is SURGICAL.  I'd let that dude cut out my gall bladder.
30 years ago when I was a kid, I would listen to the late-night jazz on the FM radio station out of the University of Kansas – 91.5 fm.  After the Jazz, at about 2:00am came the militant "BLM" as they manifest today – the "Night Hawk".  HO-TEP!
I would oscillate between laughter and rage as I was in the process of dropping out of high school at the time – why?  Rapes.  Fear of being raped.  And not by the quarterback of the football team, nor by the president of the chess club.  YouKnowWhatImSayin? YouKnowWhatIMean?
The exact words that sent me to the administrative office of Leavenworth High School to draw up the "withdrawal papers", said in full voice within EIGHT FEET of the male "teacher on duty" in the study hall were: "Bi**h, you uptight. You need a good f***."
The animal said that to me, and I immediately turned and made eye contact with the "teacher" eight feet away who met my gaze and then LOOKED DOWN AT HIS MAGAZINE.
DONE.
CIAO.
BYE.
Enjoy your long, horrific journey to hell.  I won't be joining you.
I then would hear the… hosts… on 91.5 complaining SPECIFICALLY about the "racism" in the Leavenworth school district. Uh-huh. Tell me more, 29 year old with a 16 year old son who already has a kid. I'm all ears, GRANDMA.
My snarky internal response was always, "I'm sorry, I can't understand you when you come to the school with those PINK FOAM ROLLERS in your hair.  Maybe come back wearing SHOES and not BEDROOM SLIPPERS and you might be taken more seriously…."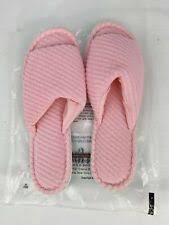 And this is a big reason why I knew, even 30 years ago that the Second Civil War was an inevitability.  When they drive the girl who was skipped two grades out for fear of her life and virginity, and the Pink Foam Rollers and Grocery Store Slippers crowd call the shots… it's just a matter of time.
WELL. That was quite a venting/digression, wasn't it? Thanks for indulging.
Please enjoy three cracker nerds and a black guy playing "Take Five". Sooooo goooood.