"Never take orders from a man in a dress."
Over the transom just now from the #TakeBackControl rally in Pittsburgh.
The "secretary of health" who is grinding the citizens of Pennsylvania under his sequined jackboot is a cross-dressing madman, in case you missed it.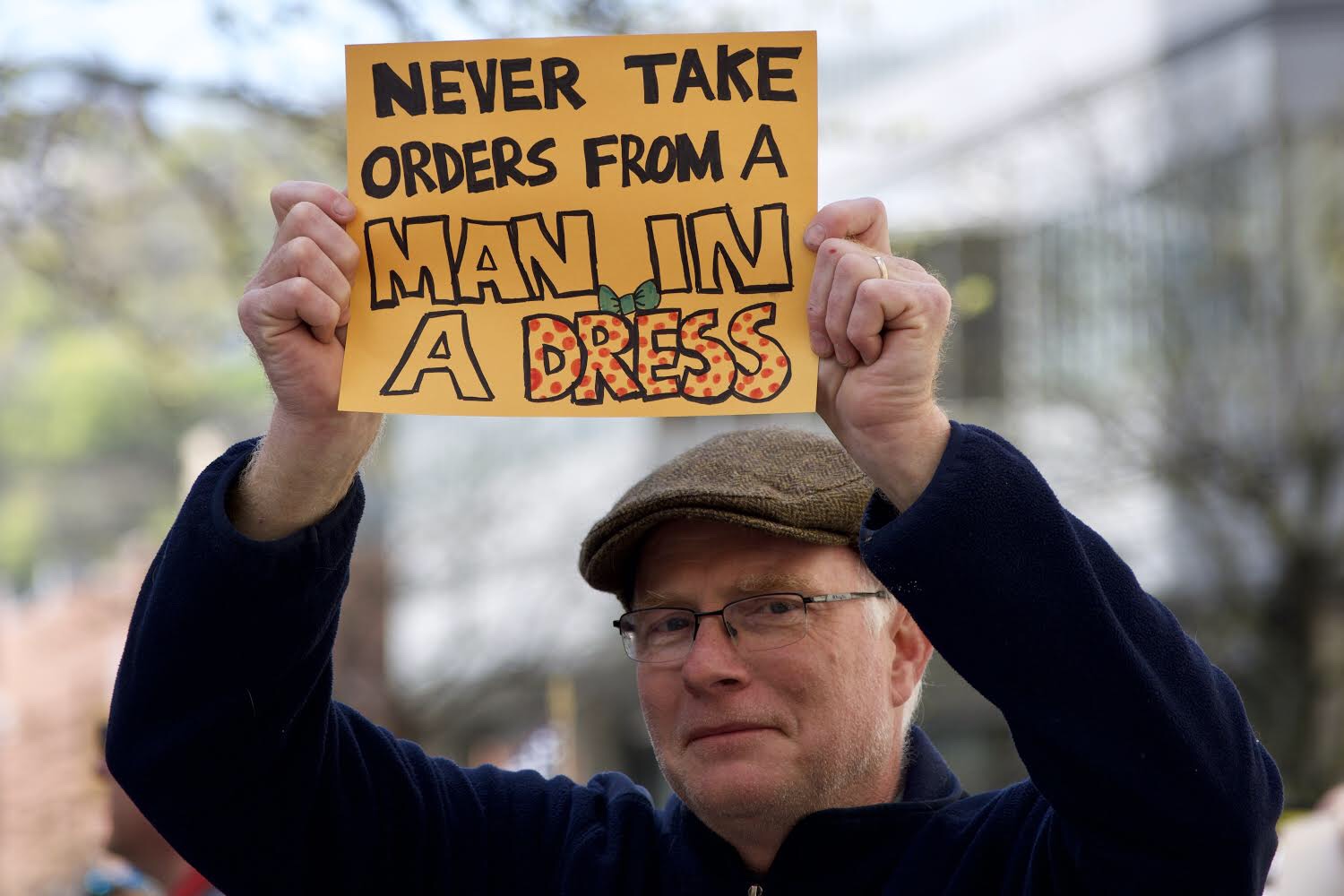 Bruce Jenner is a man. And furthermore I consider that islam must be destroyed.