A big smile crossed my face at the Introit at Mass today:
"Redeem me, O Lord, and have pity on me; my foot stands on level ground; in the churches I will bless the Lord.
Do me justice, O Lord! for I have walked in integrity, and in the Lord I trust without wavering."
Yup.
Also, another lovely thought occurred to me today regarding God's justice and power.
Do you remember how I have been screaming from the housetops that the Vatican Museums are basically a gay bar, that there are sodomite tour guides literally crawling all over the Vatican Museums like Orcs in the Mines of Moria, using the Vatican and SAINT PETER'S BASILICA as a hook-up spot for sodomy?
Well, folks, I am delighted to report (and I'm not kidding about being delighted) that there are now no filthy wretched sodomites polluting the halls of the Vatican Museums for the first time in many, many decades.
Liz Lev and her clique of priest-chasing pet faggots hardest hit.
God.
Is.
Good.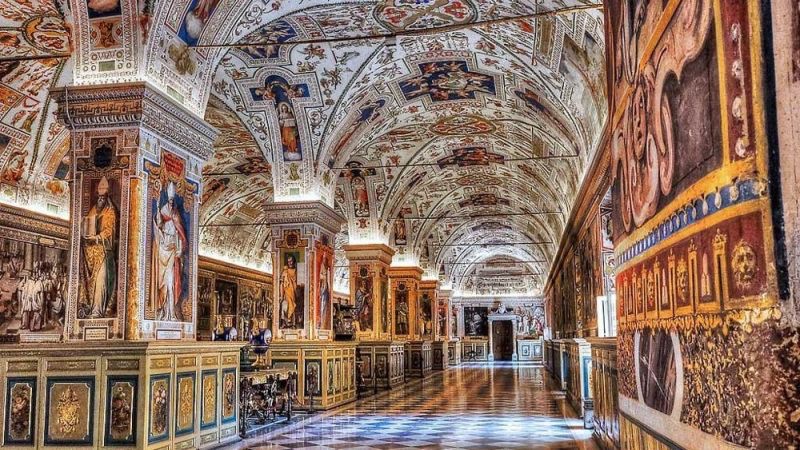 (Not currently operating as a gay bar and racketeering front.)