Remember HER…? She only converted the entire South American continent all the way up into Freemasonic territory in Central North America, and thus almost instantly offsetting the loss of souls to the Lutheran-Anglican revolt in Europe in REAL TIME. Like, in just a few years. Talk about POWER.
THIS is The True Mother whom Antipope Bergoglio and his pagan-fag army are gunning to replace.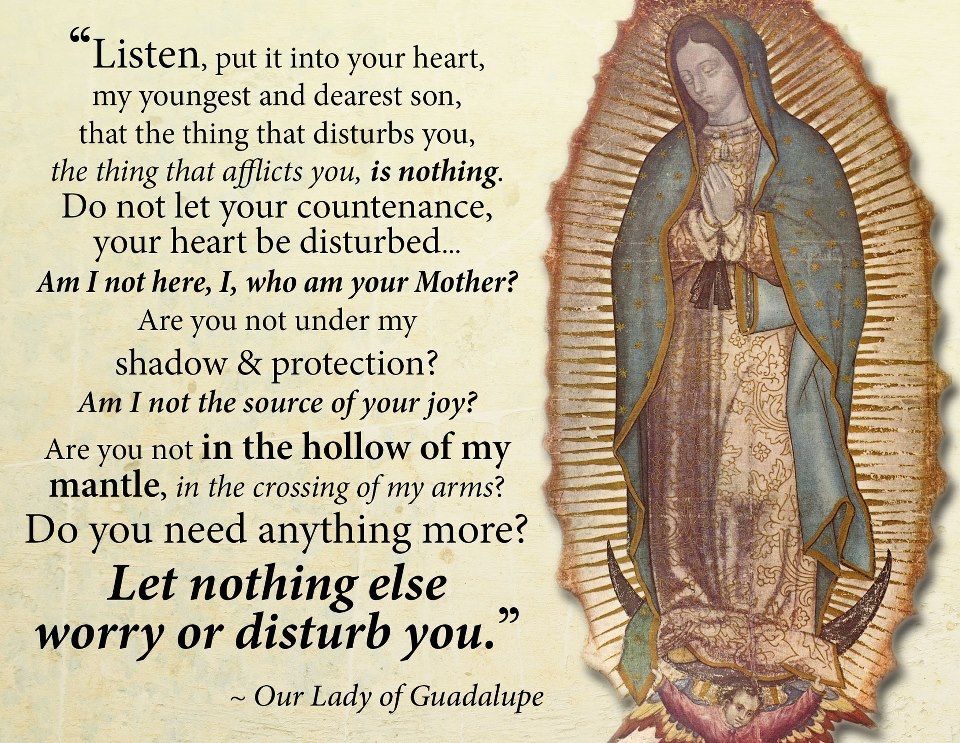 Fight, but don't be scandalized. To be scandalized means that you either A:) lose faith due to the sins of others, or B:) are incited to copy the sins of others.
As if.
AS. IF.
St. Juan Diego, pray for us.
Our Lady, Undoer of Knots, Virgin of Guadalupe, Mother of the Church, Mother of Priests, pray for us, pray for Pope Benedict, the Papacy and Holy Mother Church.