If it is difficult for you to move to a natural space to offer to Mother Earth, do not worry, you can perform your own ritual at home: (or during the Mass upon the High Altar in St. Peter's Basilica! -AB)

– Use a bottle or flower pot full of dirt, there you proceed to make a hole, it is recommended to do it with your hands to connect with the energy of the ritual.

– A kind of well is made, and food and drinks are poured for the enjoyment of the Pachamama.

– The food option is extensive, one can place anything from fruits to Creole foods and seeds. In the case of drinks, chicha, natural juices, honey, wine, even coca leaves are suggested.

– Then we proceed to cover it with dirt and flowers.

Every year more people join in and they learn to leave our daily work and reflect and realize who we are, where we are and have this gesture of recognition and thanks to Mother Earth, which we say is humanity, the earth, the air, the animals, the water, the fire, which is everything that makes our life."
Also worth a read and bookmark is this collection of citations published as a thread on Twitter demonstrating that the pagan ritual that was done in the Vatican Gardens was, in fact, an INVOCATION of the Pachamama demon, which is – get this – a DRAGON who is invoked to summon, amongst other things, EARTHQUAKES.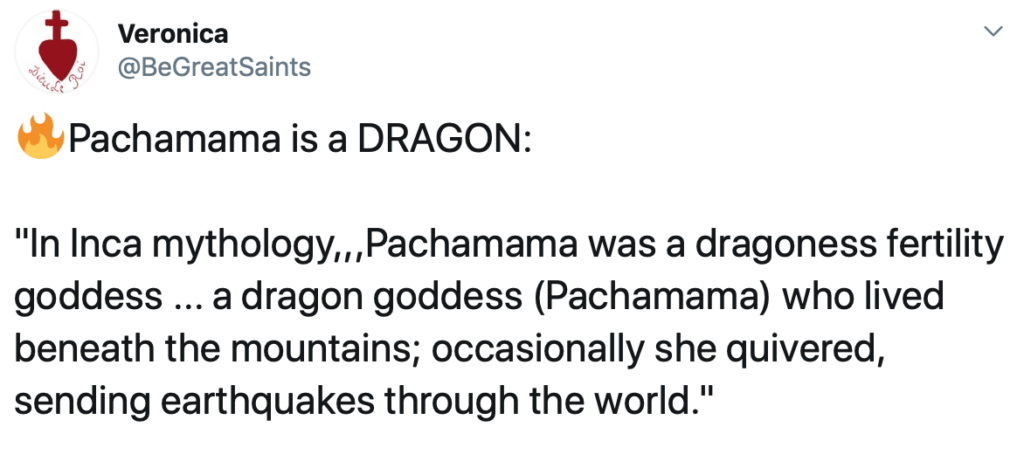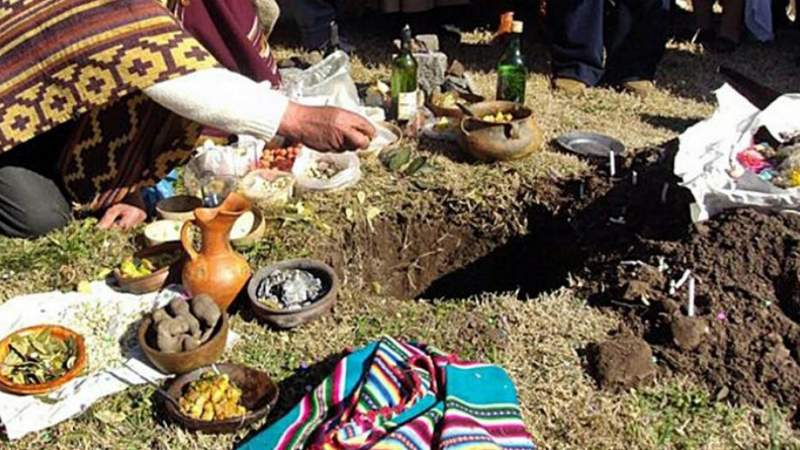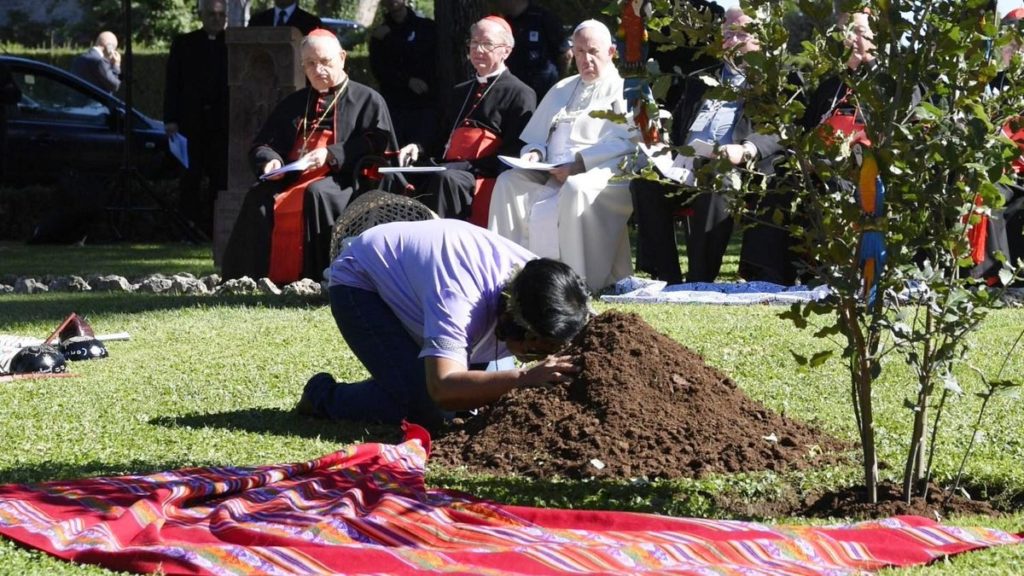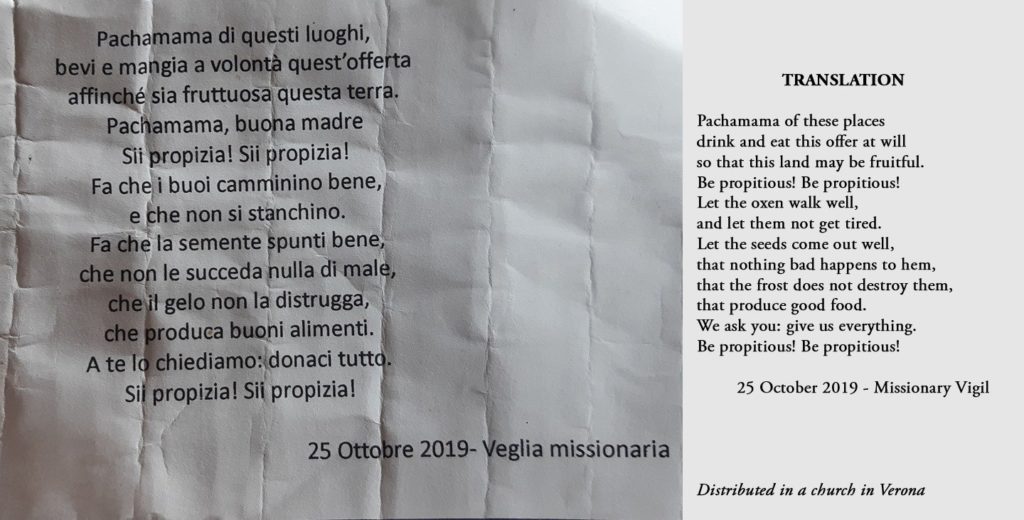 ---
UPDATE: VIDEO OF THE PACHAMAMA DRAGON DEMON OFFERING YESTERDAY AT ST. PETER'S
The woman is the last in the Offertory procession, many of the people are barefoot as the witch with the Pachamama Dragon Demon offering plant appears to be as well, and she is wearing a ceremonial headdress and garment which implies that she is a witch.  She reverently hands the Pachamama Dragon Demon offering plant to Antipope Bergoglio, who receives it warmly, then turns and gives it to the long-time Master of Ceremonies, Monsignor Guido Marini, giving Marini instructions to place the Pachamama Dragon Demon offering plant upon the High Altar, which Marini then does.  The plant is then showed in a loving close-up at 56:18, which then pulls back to drive the point home that the Pachamama Dragon Demon offering plant is ON THE ALTAR OF THE HOLY AND AUGUST SACRIFICE OF THE MASS while Antipope Bergoglio begins the Offertory.
The beginning timestamp here is 55:11.  It should be cued-up to that point:
UPDATE 2:  THE EMBLEM ON HER DRESS APPEARS TO BE A SIMPLIFIED "DAUGHTER OF PACHAMAMA / HIJA DE LA PACHAMAMA" SYMBOL: