Yes, Apollo 11 was on final approach to lunar orbit. But please don't forget that:
Mary Jo Kopechne was suffocating in the air void in the back of Ted Kennedy's overturned and submerged Oldsmobile.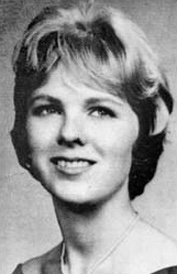 Kennedy was notorious for knowing every Chappaquiddick joke, and loved telling them to shocked and titilated listeners.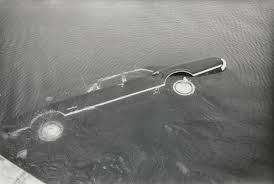 Because for Diabolical Narcissist Psychopaths, the greatest rush in life comes not from the commission of their crimes and sins, but from the GETTING AWAY WITH IT.
"Justice is simply the social good, and it must therefore be done. It is defined as "giving each his due" cuique sum, "to each his own". A man is due his life because he is a living thing; it is his nature to have life; and, since it is also his nature to be moral, if a man commits a crime, he must be punished because punishment is retributive – punishment is the penalty due the criminal in justice to him. Proportioned punishment is due him, too, and you cannot deny him that right without yourself committing an injustice against him deserving punishment in turn. The judge who fails the criminal in punishment himself incurs a greater guilt."
-John Senior, The Death of Christian Culture
Because we as a nation and as a culture have failed for over 50 years to properly apply justice to the criminals among us, we have committed crimes against the criminals themselves, our neighbors, ourselves and God. And for that, we are now being punished. Justice will be done.
When Ted Kennedy was permitted to murder Mary Jo Kopechne in ARSH 1969 with no punishment whatsoever, Kopechne's blood was spread from the hands of Kennedy alone to the hands of the entire nation.
"There is another justification for punishment besides retribution. Pain and deprivation are medicinal. They hurt so much that the criminal can learn that crime does not pay – or at least that the victims pay back. If you want to teach the prisoner a trade or put him to useful work, well and good; but those things are secondary and must never interfere with the first and proper use of punishment, which is the restoration of the equality of justice not only in society but in the person of the criminal. A person who commits a crime has indulged his will against reason; a disequilibrium has been established in his soul, as Plato says, which can only be righted by retributive exercise of reason against his will. The greatest evil in the world is to do wrong without being punished."
-John Senior, The Death of Christian Culture
Let us make the assumption for a moment that Ted Kennedy is in hell. It is impossible to know as Christ's Mercy is infinite and Kennedy MAY have repented of his life of grave sin before his death. If Kennedy is in fact in heaven, he will not mind us using him as an instructive hypothetical example. In fact, he will delight and rejoice in it.
If Ted Kennedy is in hell, a massive contributive dynamic to his failure to repent will have been the fact that we, his neighbors, his brothers, failed to punish him and see justice done upon him. Because Kennedy was never made to feel any pain or retributive justice for murdering Mary Jo Kopechne, he was never deeply confronted with his sin, or the fear of what the consequences would be for his immortal soul in the next life – because there were zero consequences in THIS life. In fact, it made him bolder in his sin. If Ted Kennedy is in hell, we are partially complicit in his being there, and justice will be meted out upon US for our failure in charity towards him.