UPDATE:
Guys, seriously, read +Viganò's letter.  It is thermonuclear from start to finish.  He absolutely UNLOADS on the whole lot of them.  I am stammering with joy. It is so good that I dared not even ask God in prayer for anything so good.  It's a gift from heaven. It makes Sherman's March to the Sea look like a walking tour of Georgia for little old ladies.
Italian newspaper "La Veritá" leading tomorrow's Sunday edition with former nuncio to the U.S. Carlo Maria Viganó saying that Antipope Bergoglio knew about McCarrick's sexual abuse and covered it up because Viganó told him of it while he was nunzio to the U.S. and Bergoglio ignored him.  Viganó apparently calls for Bergoglio to "resign".
Viganó was Apostolic Nuncio to the U.S. from October ARSH 2011 until April ARSH 2016.
Looks like Pietro Parolin is making his move against Bergoglio.
The Italian Trads have screengrabs HERE.
That headline translates as:
THE POPE KNEW OF THE SEXUAL ABUSES BY THE GAY CARDINAL BUT HE COVERED THEM UP
The text beneath translates as:
Shocking indictment by the former apostolic nuncio to the US who names first names and lastnames of the powerful homosexual lobby of the Church. "My denunciations were ignored for years, now Francesco has to resign."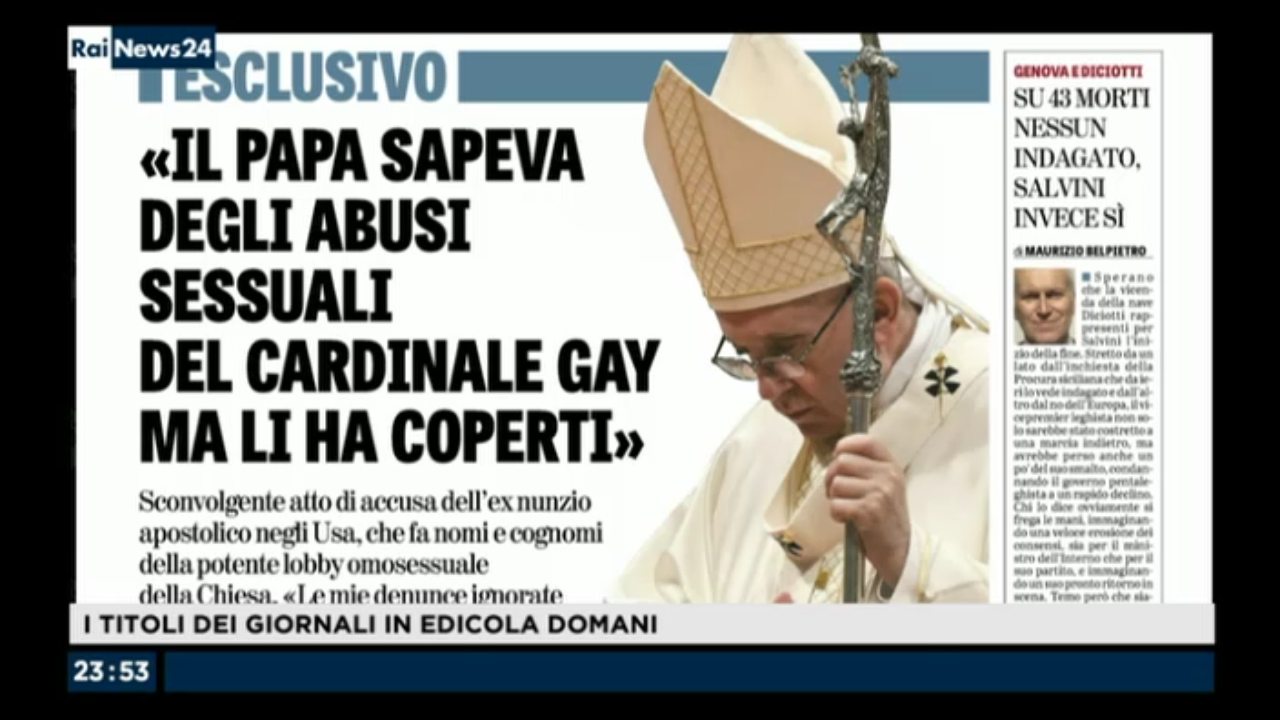 It's being teased on Italian television….