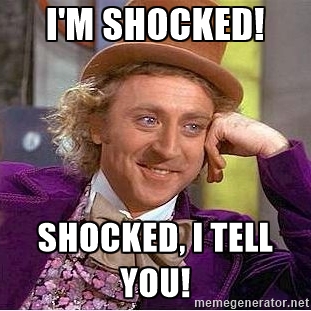 In the hour-long freewheeling conversation that has become a trademark of his international travels, Francis was asked if he agreed with recent comments by a German Roman Catholic cardinal that the Church should apologize to gays.

Francis looked sad when the reporter asked if an apology was made more urgent by the killing of 49 people at a gay club in Orlando, Florida this month.

He recalled Church teachings that homosexuals "should not be discriminated against. They should be respected, accompanied pastorally."

He added: "I think that the Church not only should apologize … to a gay person whom it offended but it must also apologize to the poor as well, to the women who have been exploited, to children who have been exploited by (being forced to) work. It must apologize for having blessed so many weapons."

The Church teaches that homosexual tendencies are not sinful but homosexual acts are, and that homosexuals should try to be chaste.

Francis repeated a slightly modified version of the now-famous "Who am I to judge?" comment he made about gays on the first foreign trip after his election in 2013.

"The questions is: if a person who has that condition, who has good will, and who looks for God, who are we to judge?"

FORGIVENESS, NOT JUST APOLOGY

Vatican spokesman Father Federico Lombardi said that the pope, by saying "has that condition", did not imply a medical condition but "a person in that situation". In Italian, the word "condition" can also mean "situation".

"We Christians have to apologize for so many things, not just for this (treatment of gays), but we must ask for forgiveness, not just apologize! Forgiveness! Lord, it is a word we forget so often!" he said.
Later, Antipope Bergoglio was asked about the controversy surrounding the Ganswein Thesis (Pope Benedict XVI Ratzinger believing that he could bifurcate the papacy).  I found Antipope Bergoglio's answer to be an instance of diabolical forthrightness:
"There is only one pope."
Exactly, and it ain't you, Jorge.
I think we need to revisit Romans 1…
For this cause God delivered them up to shameful affections. For their women have changed the natural use into that use which is against nature. And, in like manner, the men also, leaving the natural use of the women, have burned in their lusts one towards another, men with men working that which is filthy, and receiving in themselves the recompense which was due to their error. And as they liked not to have God in their knowledge, God delivered them up to a reprobate sense, to do those things which are not convenient; Being filled with all iniquity, malice, fornication, avarice, wickedness, full of envy, murder, contention, deceit, malignity, whisperers, Detractors, hateful to God, contumelious, proud, haughty, inventors of evil things, disobedient to parents,

[God delivered them up: Not by being author of their sins, but by withdrawing his grace, and so permitting them, in punishment of their pride, to fall into those shameful sins.]

Foolish, dissolute, without affection, without fidelity, without mercy. Who, having known the justice of God, did not understand that they who do such things, are worthy of death; and not only they that do them, but they also that consent to them that do them.