† Our Father, who art in heaven, hallowed be thy Name. Thy kingdom come. THY WILL BE DONE, on earth as it is in heaven. Give us this day our daily bread. And FORGIVE US OUR TRESPASSES, as we forgive those who trespass against us. And lead us not into temptation, but DELIVER US FROM EVIL. †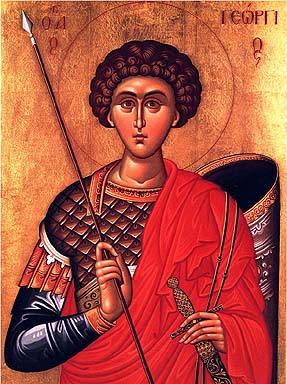 It's all fun and games until someone loses an eye. Or ends up in hell for all eternity. Be careful with those massive, pointy spears and other various and sundry assault weapons out there, y'all.
St. George, pray for us.