In this episode we discuss standard deviations of non-standard deviance, that it's increasing in modern society and dovetails with the topic of "generational spirits," and how this will all be resolved (war, supernatural interventions, or both?). Despite the trajectory of the world there is always cause for counter-cultural optimism: Grace abounds in spite of the rise of evil. Even if the world is tending toward human sacrifice, dogs and cats living together, and mass hysteria, it's a prime time to become a great Saint!
Links, Reading, and Video:
Feedback: please send your questions, comments, suggestions, and happy news item to [email protected] — or you can leave voicemail feedback at (302) 648-6373‬. (Alternate email addresses are [email protected] and [email protected] if you are looking for something more secure.)
Supernerd Media produces the Barnhardt Podcast, hosts Ann's website, and more; if you got some value from these efforts and would like to return some value please visit SupernerdMedia.com to find out how to send a donation via a few other methods.

The Infant Jesus of Prague handles Ann's financial stuff. Click image for details. [If you have a recurring donation set up and need to cancel for whatever reason – don't hesitate to do so!]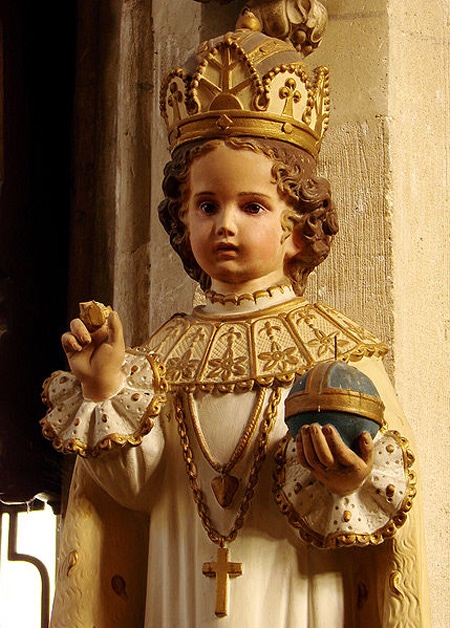 Experience the Barnhardt Podcast with a modern podcast app: visit NewPodcastApps.com to get started!