Guess which one is Catholic.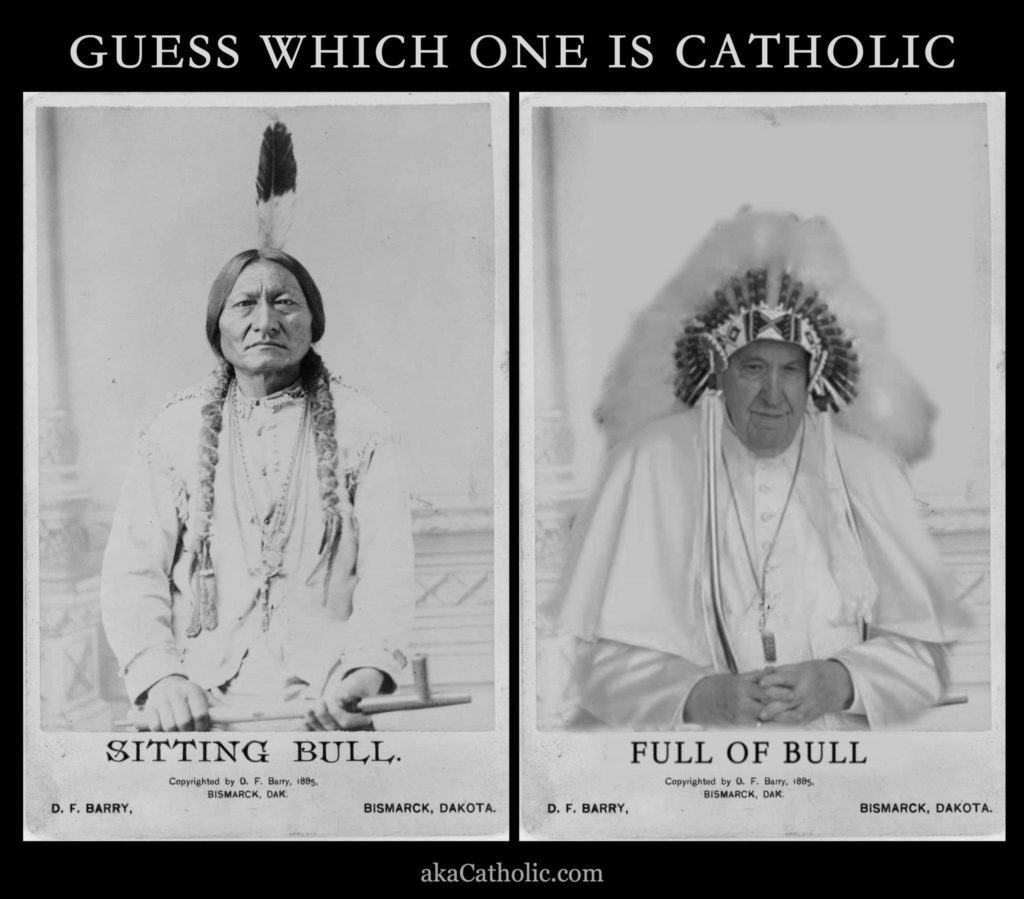 In ARSH 1883, the New York Times reported that Sitting Bull was baptized into the Catholic Church.
ROMANS 9: 25-26
As in Osee He saith: I will call that which was not My people, My people; and her that was not beloved, beloved; and her that had not obtained mercy, one that hath obtained mercy.
And it shall be, in the place where it was said unto them, You are not My people; there they shall be called the sons of the Living God.
Sicut in Osee dicit : Vocabo non plebem meam, plebem meam : et non dilectam, dilectam : et non misericordiam consecutam, misericordiam consecutam.Et erit : in loco, ubi dictum est eis : Non plebs mea vos : ibi vocabuntur filii Dei vivi.
---
Hosea 2: 23-24
And I will sow her unto Me in the earth, and I will have mercy on her that was without mercy.  And I will say to that which was not My people: Thou art My people: and they shall say: Thou art My God.
Et seminabo eam mihi in terra, et miserebor ejus quae fuit Absque misericordia. Et dicam Non populo meo : Populus meus es tu; et ipse dicet : Deus meus es tu.