In this episode Ann is joined by NonVeni Mark and Dr. Mazza for yet another rip-roaring discussion of events of the day, from fake consecrations to fake smacks to fake monetary policy to fake resignations. Per usual, no tangents were explored, and Dr. Mazza definitely did NOT do a full re-enactment of Frankie Five Angels' congressional testimony, no matter what salacious rumors in circulation might say to the contrary. And don't call him Shirley. Don't forget to keep up your First Friday and Saturday Fatima devotions, and to pray for the intercession of Blessed Emperor Karl and Servant of God Zita!
Links, Reading, and Video:
Feedback: please send your questions, comments, suggestions, and happy news item to [email protected] — or you can leave voicemail feedback at (302) 648-6373‬. (Alternate email addresses are [email protected] and annbarnhar[email protected] if you are looking for something more secure.)
Supernerd Media produces the Barnhardt Podcast, hosts Ann's website, and more; if you got some value from these efforts and would like to return some value please visit SupernerdMedia.com to find out how to send a donation via a few other methods.
The Infant Jesus of Prague handles Ann's financial stuff. Click image for details. [If you have a recurring donation set up and need to cancel for whatever reason – don't hesitate to do so!]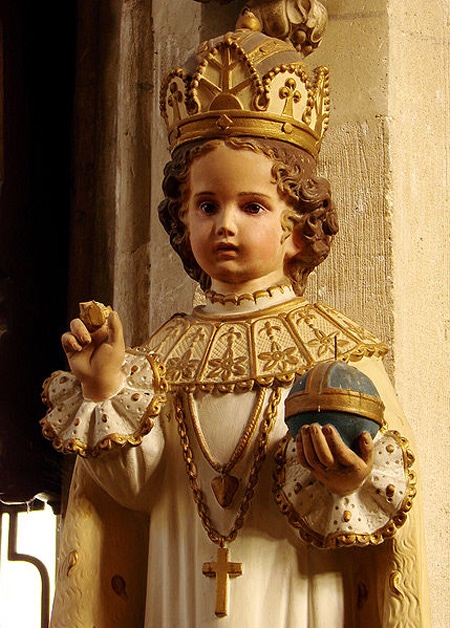 Experience the Barnhardt Podcast with a modern podcast app: visit NewPodcastApps.com to get started!