In this episode we celebrate ARSH day, discuss what happened in Vatican City on March 25, ARSH 2022 and speculate how soon we'll see the rotten fruit of that act and how bad it's going to be. Whether we lose electricity or the ability to drive our cars (or both), whether we are attacked by trolls or even our neighbors and family, we will never lose the ability to love God with our whole heart, our whole soul, our whole mind, and with our whole strength.
Lenten Almsgiving Suggestion
Servants of Mary, Ministers to the Sick
(aka. "Sister Servants of Mary")
5001 Perlita Street
New Orleans, LA 70122-1999
Links, Reading, and Video:
Feedback: please send your questions, comments, suggestions, and happy news item to [email protected] — or you can leave voicemail feedback at (302) 648-6373‬. (Alternate email addresses are [email protected] and [email protected] if you are looking for something more secure.)
Supernerd Media produces the Barnhardt Podcast, hosts Ann's website, and more; if you got some value from these efforts and would like to return some value please visit SupernerdMedia.com to find out how to send a donation via a few other methods.
The Infant Jesus of Prague handles Ann's financial stuff. Click image for details. [If you have a recurring donation set up and need to cancel for whatever reason – don't hesitate to do so!]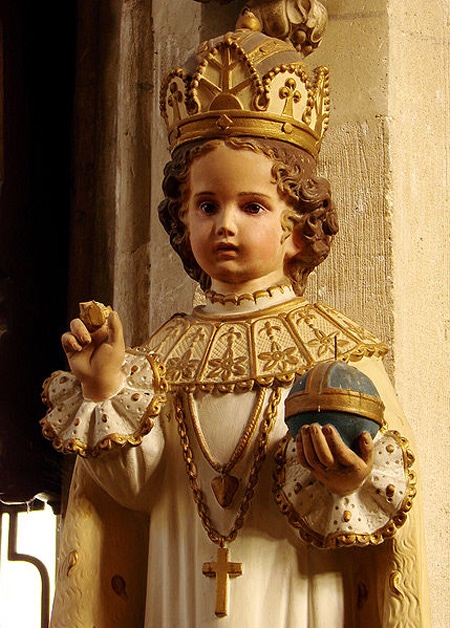 Experience the Barnhardt Podcast with a modern podcast app: visit NewPodcastApps.com to get started!