Every Mass could be your last on earth. Between today and the next Mass, it may become impossible to ever go to Mass again. We simply cannot take it for granted any longer.
Every sacramental Communion could be your Viaticum. You might not survive to receive Holy Communion again. Remember this possibility. Be conscious of it.
As war is upon us, we must live with death present in our minds, "keep death daily before our eyes" as St. Benedict put it.
Pray the Fourth Glorious Mystery of the Rosary, the Assumption of Our Lady into heaven, and remember its fruit: the grace of a happy, holy, provided death. If you stay in a state of Grace and contemplate each reception of the Eucharist as possibly your Viaticum, then even in the chaos of war, a good, holy death can be possible.
Simply: MEMENTO MORI. Remember your death.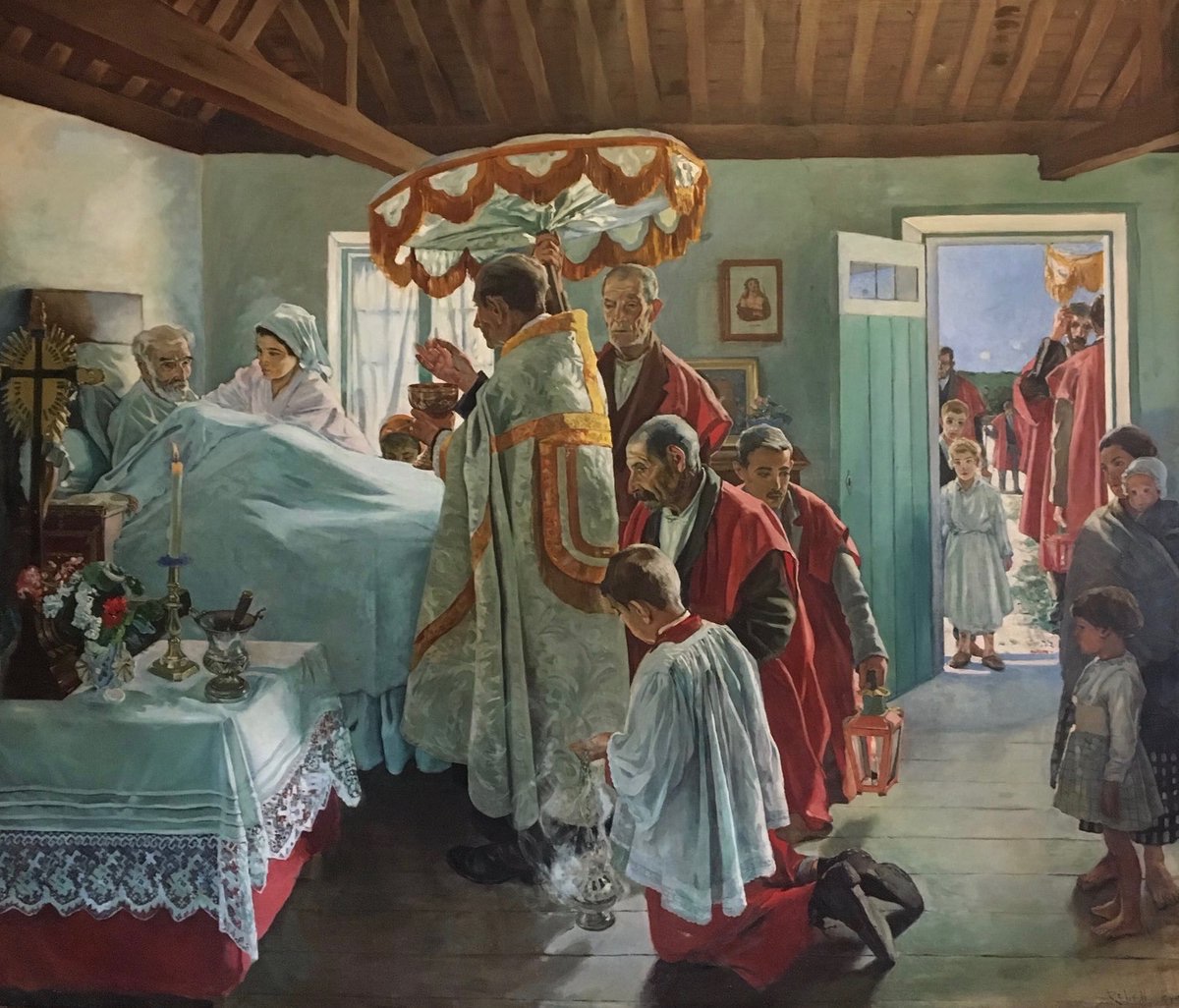 "Viaticum", Domingos Rebelo, ARSH 1919