Bishop Schneider in LifeSite News repeated a now debunked quote (debunked by LifeSite News itself no less – come on LifeSite, you have to up your editorial game) that Pope Benedict said "There is one Pope and he is Francis"… except Pope Benedict never said that. Bishop Schneider apparently isn't aware of this. LifeSite should have pointed it out to him – and their readers.
So there's that.
Then, Bishop Schneider threw many saints and Doctors of the Church under the bus when he said that those contesting an Antipope in real-time are "spiritually myopic" and "Pelagians".
Saint Peter Damian, Saint Bernard of Clairvaux and Saint Catherine of Siena were all unavailable for comment. They might have all been busy at the "Doctors of the Church" convention now being held in the beautiful Omni Hotel and Convention center in San Diego.
Bishop Schneider also repeated that there is no non-supernatural way out of this, and understand what "supernatural" means: it means a totally non-human, full blown break-the-laws-of-physics with something like Saints Peter and Paul appearing in the sky over Rome with flaming swords – NOT the Divine Providence working through human beings to guide the Barque of Peter to safe waters by identifying the true Pope and deposing an Antipope, EXACTLY AS HAS HAPPENED AT LEAST FORTY TIMES IN THE HISTORY OF THE CHURCH. Because, apparently, that is no longer possible… for some completely unknown and inexplicable reason.
Correct me if I'm wrong, but I am not aware of any of the FORTY antipapacies being recognized and remedied by full-blown miraculous supernatural means. Not one.
And it seems to me that not only is a path forward POSSIBLE, but also excruciatingly simple. It would begin with at least one Cardinal making the following public statement:
"Significant canonical irregularities have been identified with regards to Pope Benedict XVI's resignation as proffered in February of 2013. Pending further investigation, a state of emergency suspense is hereby declared."
Here are some pictures of people Holy Mother Church has declared to be saints, complete with actual miracles and a rigorous devil's advocate canonization process, and THEN additionally declared them "Doctors of the Church", but whom Bishop Schneider apparently considers to have been spiritually myopic Pelagian heretics.
So either Bishop Schneider needs to have a chat with someone and be corrected, or Holy Mother Church does, and Santa Maria Sopra Minerva desperately needs a new high altar, and the only interesting thing to see in Siena is a horse race.
St. Peter Damian, pray for us.
St. Bernard of Clairvaux, pray for us.
St. Catherine of Siena, pray for us.
Spiritually myopic Pelagian number 1: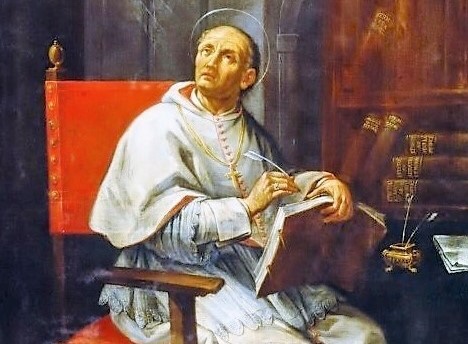 Spiritually myopic Pelagian number two: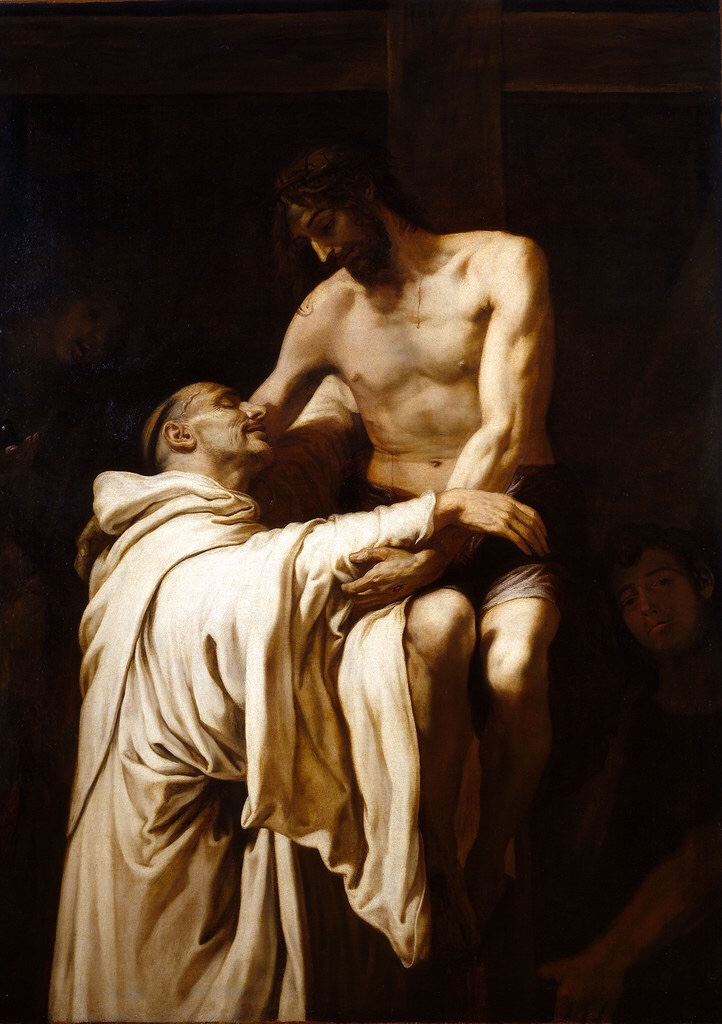 Spiritually myopic Pelagian number three: