Epiphany is Greek for "manifestation". Remember this, folks. When I'm done celebrating, I have a "Barnburner" in queue for tomorrow on this very term.
And folks, Epiphany is an Octave. The celebrations continue apace!
Here is Paolo Veronese's Adoration of the Magi, originally commissioned and reposed in ARSH 1573 over a side altar in the church of San Silvestro in Venice, to which it will be returned, God willing, after the Triumph of the Immaculate Heart, and if I have anything to say about it. (It is currently in… London…ew.)
I am reliably informed that the church of San Silvestro in Venice houses the Perpetual Adoration Chapel of Venice, so do stop in and adore Our Lord in the monstrance if you happen to find yourself in Venice.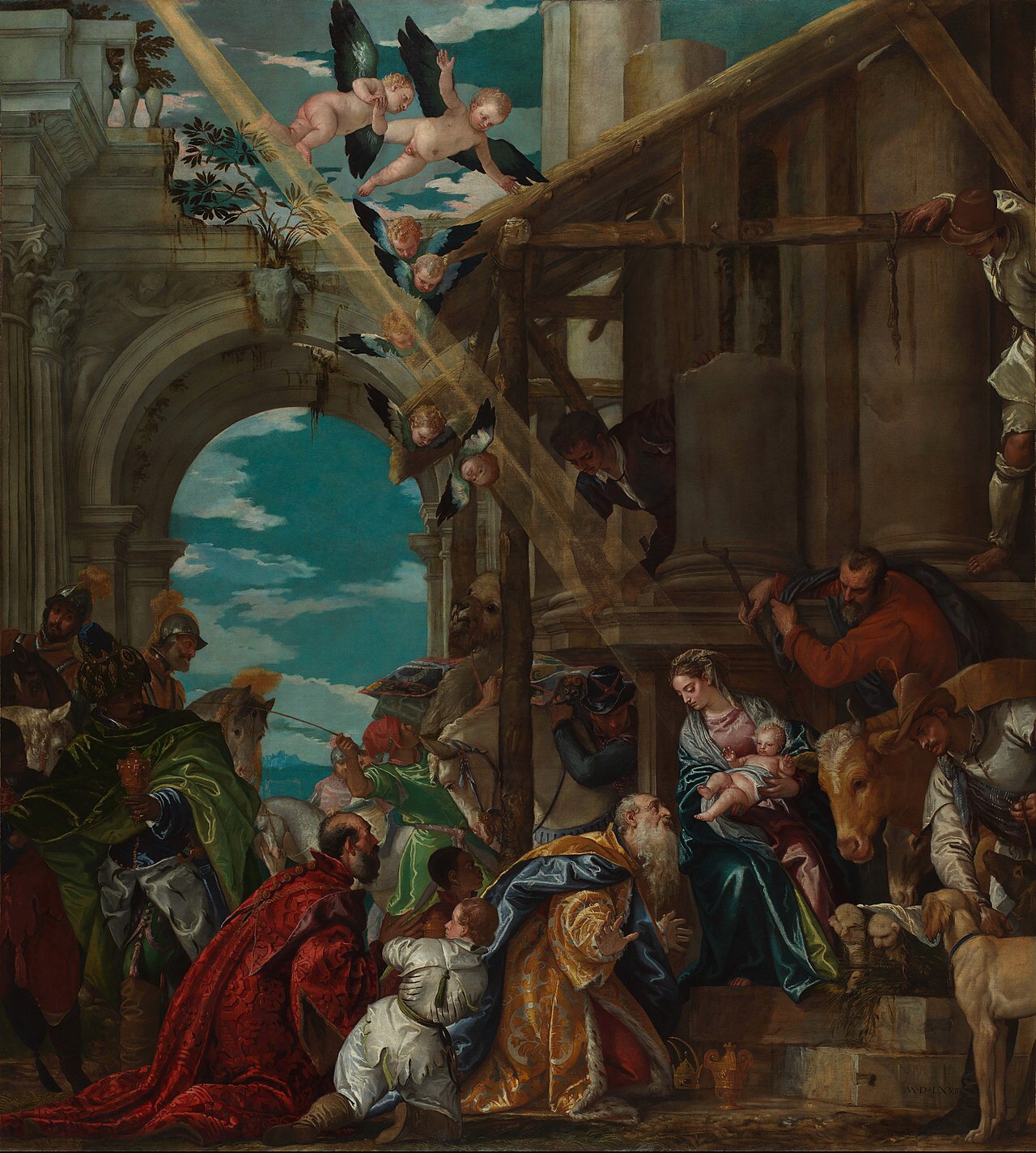 I'd also like to extend my deepest thanks to all of you who sent Christmas gifts my way. The Colorado Elves kept me informed as to the stocking-stuffage that arrived, and, as always, I can't thank everyone enough in human terms, which is why we're now up to two if not three Masses per day, every day, offered for the salvation of your souls.
If you're ever feeling down, having a 'bad day' as they say, please, please remember that the Holy Sacrifice of Calvary is offered for you multiple times in that "bad day", so it can't really be THAT bad. Right? Right.
Bottom line, I take the Fourth Commandment seriously, as we can see in the examination of conscience in my 1962 Baronius Hand Missal, which I just had rebound, as I had torn it to shreds shoving it in and out of my backpack-purse for twelve years:

So, happy, happy Epiphany, and stay tuned for as many blogposts, paperback essay collections, and podcasts as we can muster!