Our Father, Who art in heaven, hallowed be Thy Name. Thy kingdom come. Thy will be done, on earth as it is in heaven. Give us this day our daily bread. And forgive us our trespasses, as we forgive those who trespass against us. And lead us not into temptation, but deliver us from evil. Amen.
PATER NOSTER, qui es in caelis, sanctificetur nomen tuum. Adveniat regnum tuum. Fiat voluntas tua, sicut in caelo et in terra. Panem nostrum quotidianum da nobis hodie, et dimitte nobis debita nostra sicut et nos dimittimus debitoribus nostris. Et ne nos inducas in tentationem, sed libera nos a malo. Amen.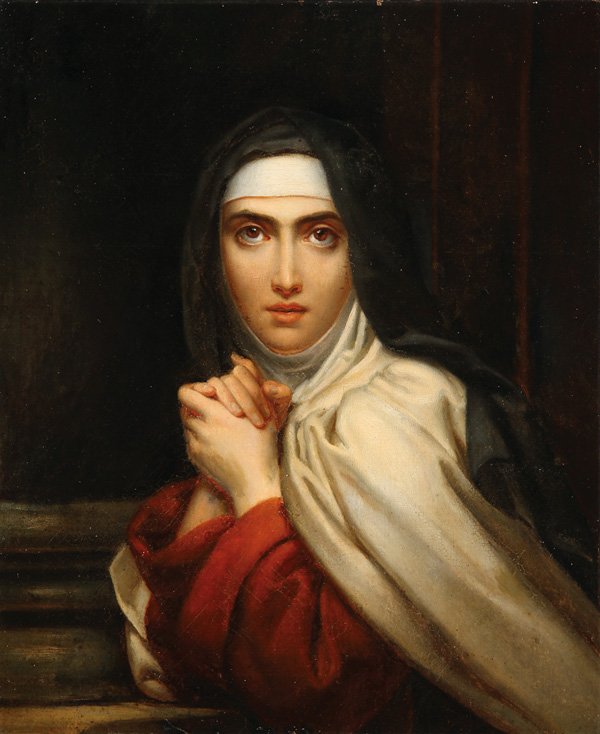 "It was that vision [of hell] which filled me with very great distress which I felt at the sight of so many lost souls, especially of the Lutherans – for they were once members of the Church by Baptism – and also gave me the most vehement desires for the salvation of souls; for certainly I believe that to save even one from those overwhelming torments, I would willingly endure many deaths. If here on earth we see one whom we specially love in great trouble or pain, our very nature seems to bid us compassionate him; and if those pains be great, we are troubled ourselves. What, then, must it be to see a soul in danger of pain, the most grievous of all pains, forever? It is a thought no heart can bear without great anguish. Here we know that pain at last ends with life, and that there are limits to it, yet the sight of it moves us so greatly to compassion; that other pain has no ending, and I know not how we can be calm when we see Satan carry so many souls daily away.
This also makes me wish that, in a matter which concerns us so much, we did not rest satisfied with doing less than we can do on our part – that we left nothing undone. May Our Lord vouchsafe to give us His grace for that end."
-St. Teresa of Avila