Our Father, Who art in heaven, hallowed be Thy Name. Thy kingdom come. Thy will be done, on earth as it is in heaven. Give us this day our daily bread. And forgive us our trespasses, as we forgive those who trespass against us. And lead us not into temptation, but deliver us from evil.  Amen.
PATER NOSTER, qui es in caelis, sanctificetur nomen tuum. Adveniat regnum tuum. Fiat voluntas tua, sicut in caelo et in terra. Panem nostrum quotidianum da nobis hodie, et dimitte nobis debita nostra sicut et nos dimittimus debitoribus nostris. Et ne nos inducas in tentationem, sed libera nos a malo. Amen.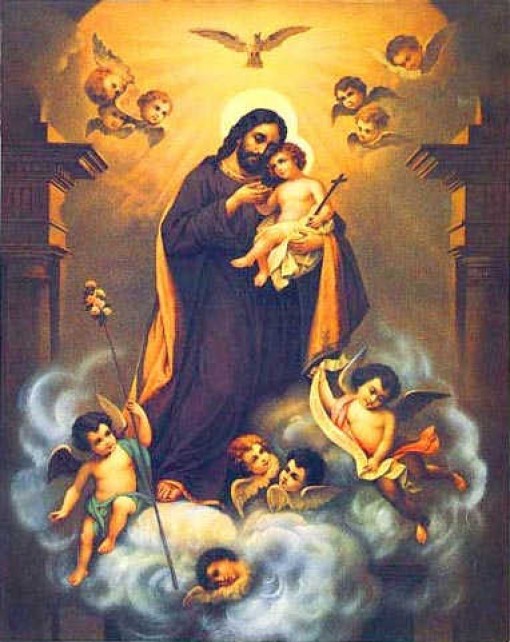 O St. Joseph, whose protection is so great, so strong, so prompt before the Throne of God, I place in you all my interests and desires. O St. Joseph, do assist me by your powerful intercession and obtain for me from your Divine Son all spiritual blessings through Jesus Christ, Our Lord; so that having engaged here below your Heavenly power I may offer my thanksgiving and homage to the most loving of Fathers. O St. Joseph, I never weary contemplating you and Jesus asleep in your arms. I dare not approach while He reposes near your heart. Press him in my name and kiss His fine Head for me, and ask Him to return the Kiss when I draw my dying breath. St. Joseph, Patron of departing souls, pray for us. Amen.