I'm shocked.  In a good way.  The evil Angelina Jolie has been pushing the tranny schtick on her biological daughter with Brad Pitt since the little girl was a tiny tot.  Welp, looks like Miss Shiloh Jolie-Pitt has had quite enough. She's on the far right.  This girl was dressed/dressing in hideous full male drag since she was a toddler. She is now fifteen.
This is today in Rome at some film premiere.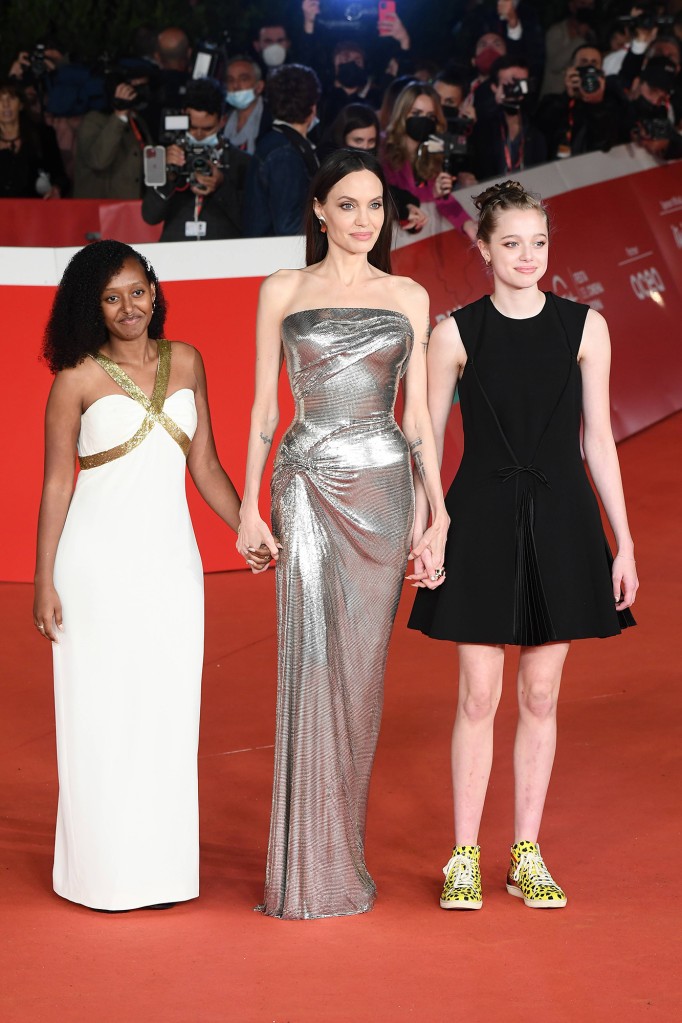 I thought this child was lost.  I'll bet that prayers from her extended family were heard.
NEVER give up, folks.  God can do anything.  And also remember: where sin abounds, grace abounds all the more. Which means that Hollywood is probably an unprecedented portal of (untapped) grace.  I know it is hard to get one's head around that, but just contemplate the infinite GOODNESS of God and then it will make sense.